As Isabelle Brennan smiled at the camera while stroking one of the world's most ferocious predators, she looked the picture of peace.
As one of thousands of tourists to visit the famous Tiger Temple in Thailand each year, she was enjoying the moment of a lifetime.
However, just an hour later, another tiger turned on the 19-year-old student, attacking her viciously and sinking its teeth into her left thigh.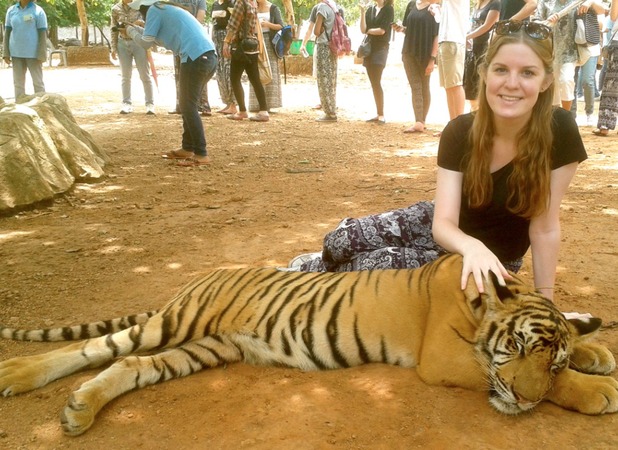 'I feel incredibly lucky to have survived,' Isabelle, from Harrogate, North Yorkshire, says. 'With the amount of blood I was losing, I thought I was going to die.'
Isabelle and her sister Georgie, 21, were in the first week of a two-month trip in July 2013, which they had spent six months saving for. One of their first trips was to the Tiger Temple in Kanchanaburi, about 80km from the Thai capital, Bangkok.
The sanctuary for orphaned tigers, run by Buddhist monks, is one of the few places in the world that allows visitors to touch the big cats and is an extremely popular hotspot for tourists.
'At first I was nervous about getting so close to the tigers. They were huge and intimidating,' Isabelle remembers. 'But the staff reassured me that, because they had been hand-reared, they were used to being around humans and were completely tame.
'They were tethered by chains and I was told no one had been seriously injured.'
After spending time in one enclosure, Isabelle – who followed the temple rules of not wearing bright clothes to excite the animals – decided to go into a special area where she could wash the tigers.
'We were given a talk and told not to touch the tiger's head and to remove any dangly jewellery. The keeper then demonstrated how to clean the animals.'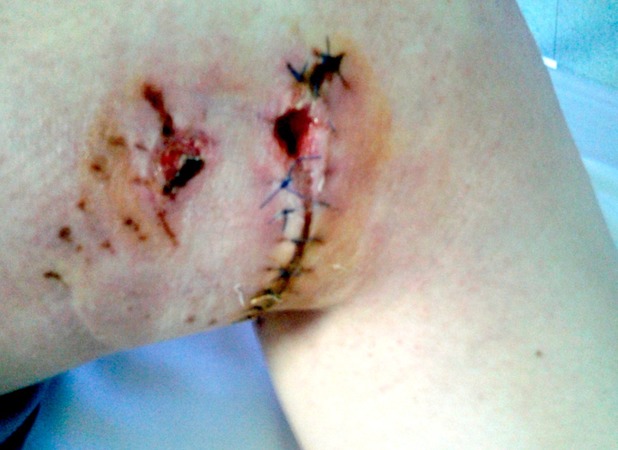 But it was while Isabelle was washing a 9ft, 400lb tiger's back, that it attacked her.
'One minute I was touching it gently and the next it turned its head and knocked me to the ground with its paw.
'As it lunged with its teeth bared, I felt an agonising pain on the inside of my left thigh above my knee. Luckily a keeper jumped in between the animal and me. Then, while the keepers pulled the tiger away to stop it attacking me further, Georgie dragged me to safety.
'When I looked down at my leg it was a terrifying mess. All I could see was blood.'
Two friends in their tourist group immediately tied a tourniquet round Isabelle's leg to stop it bleeding, before she was rushed to hospital where she needed stitches to close the 4in wound.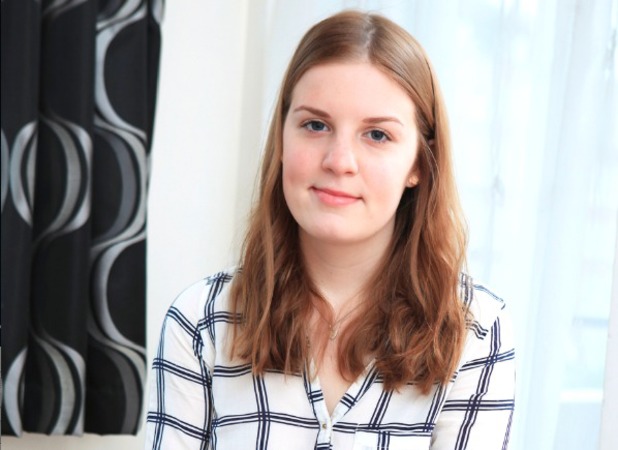 But things got worse when she contracted an infection and dangerously high fever.
After being pumped full of strong antibiotics over the next fortnight, Isabelle began to respond to treatment. She got stronger and was finally deemed well enough to fly back to the UK.
At home, she had to spend a month on crutches and she is now slowly starting to walk again. Doctors have told her she will have a permanent scar but Isabelle is focusing on the positives.
'In hindsight I had an incredibly lucky escape. I could have lost my leg – or worse,' says Isabelle.
'The Tiger Temple staff were very upset. They paid for my treatment in hospital and visited every day. They explained the tiger was just being playful. But I think other tourists should be warned that the animals may not be as docile as they first appear. They are wild at heart and next time someone may not get off as lightly as me.'
By Alison Smith-Squire, Sarah Whiteley