Now, we all love a snack or two here in the Reveal office, but we all nearly spat out our morning chocolate bar when we heard how much we spend on them in a lifetime - £47,000!
A new survey has claimed that Britain is a nation of stressed-out snackers who depend on unhealthy treats to get them through a tense day at work.
We apparently squander nearly £50,000 during our lifetimes in the process – that's enough to buy a small flat.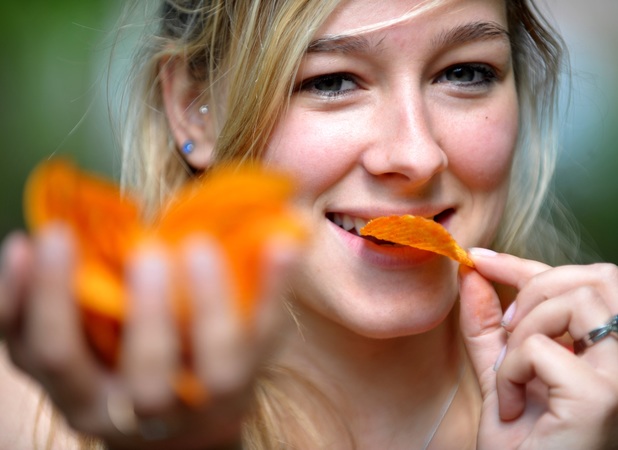 As many as one in three guilt-ridden Brits admit to skipping meals because they've already filled up on mid-meal munching.
The study, by Russell Hobbs, revealed that nearly a third of women blamed their over-indulgence on the office 'treat table' - with the temptation of foods brought in by colleagues for birthdays, celebrations, and 'just because' being too good to refuse.
It appears that the trinity of naughty snacks are crisps (25 per cent), biscuits (18 per cent) and chocolate (16 per cent) and nearly half of Brits declared that they have broken at least one diet this year due to the lure of temptress treats.
Vicky Williams, Marketing Director for Russell Hobbs, said: "It's shocking to hear that as Brits we're reaching for unhealthy snacks time and time again to see us through a stressful day – and spending so much money on it."
By Stacy Bradley