A Chinese man who damaged his nose in a traffic accident is now growing a new one on his forehead.
Xiao Lian, 22, injured himself last year but failed to get treatment afterwards. As a result, he got an infection and the cartilage was corroded.
His nose was left so severely damaged, surgeons were unable to repair it.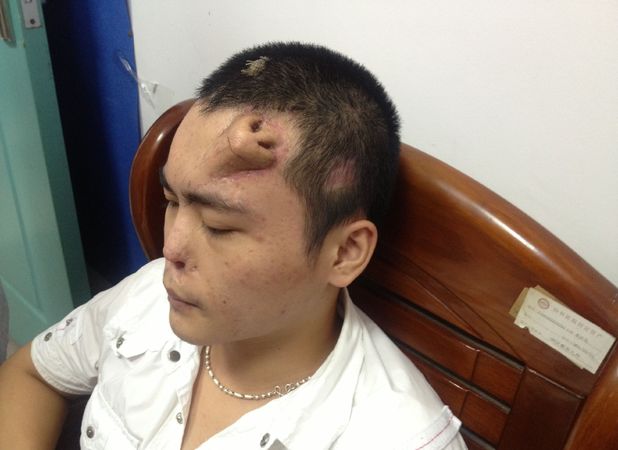 Plastic surgeon, Gio Zhihui, said: "His nose was severely infected by bacteria due to a lack of timely treatment, and the bacteria melted the supporting cartilage within the nose.
"His whole nose inner frame disappeared, and we had to find a new way to remake him a nose."
Ingeniously, they decided to create him a new one by placing a skin tissue expander onto Xiao Lian's forehead, which was then cut into the shape of nose and they used cartilage from his ribs to make a mould.
"We'll use the created nose on the forehead to replace his original rotting nose. After that he'll have a new nose and his forehead will get flat."
The transplant has said to have progressed well and replacement surgery is due to take place soon.
By Nicola Webb