Meet Memebon, a tiny Exotic Shorthair pussycat who is simply so cute that she's got her very own dedicated website and book.
All the way from Japan, this loveable feline has become an Internet sensation after videos of her playing were posted online.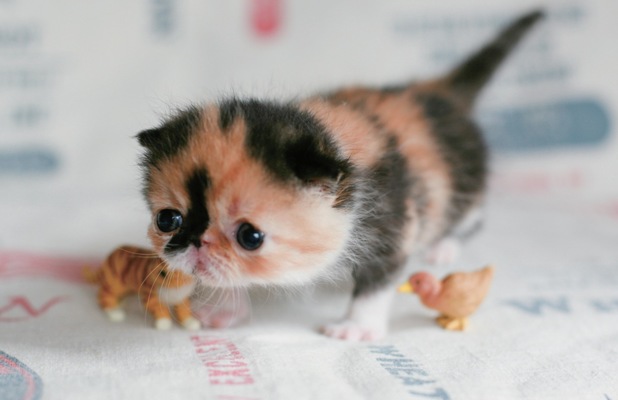 Owner, photographer Sakurako Shimizu, can't stop taking pictures of her pet, documenting her playtimes, feeding and even when she's having a bath.
Specifically developed to be a shorthaired version of the Persian, Exotic Shorthairs share the same gentle and calm personality. But unlike their family tree, these felines are far more energetic and friendly, even around other cats and dogs.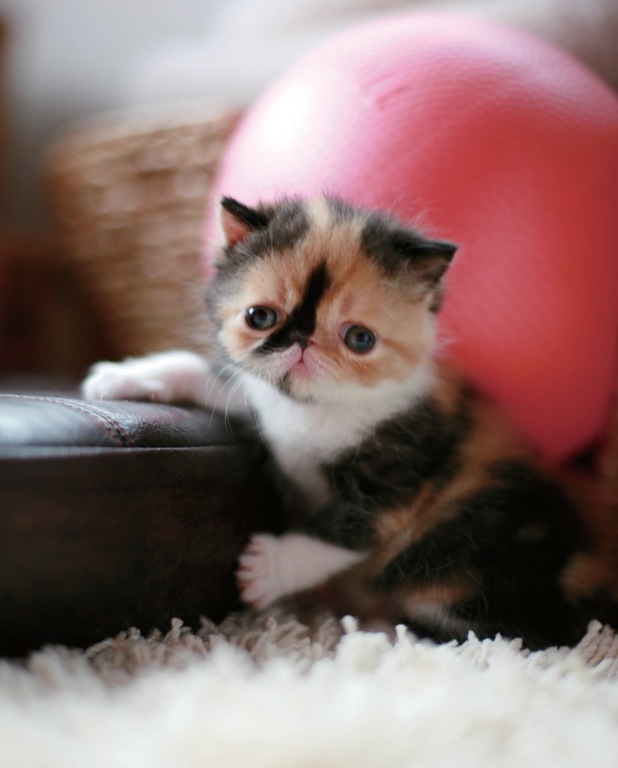 Even though it wouldn't be very tasking with the incredibly cute Memebon, this breed of cat requires faithful attention, as they dislike being left alone.
These curious cats even rely on the voice or smells of their owner to remain content, but show a lot more loyalty and affection in return than most.
With her calm nature, Memebon makes an excellent lap-cat and city kitty, whilst their spirited sparks mean they've got a soft spot for chasing mice.
All of these ridiculously cute and endearing moments are captured on
Sakurako's blog
.
Nicola Webb