How many of you admit to having that one go-to bra that's comfy, soft and easy to chuck on, no matter how grey, lumpy and misshapen it's become?
If that seems a bit familiar, have no fear! A whopping 80% of women surveyed by lingerie company,
Ann Summers
, admitted to having that 'security-blanket' bra for more than one to three years.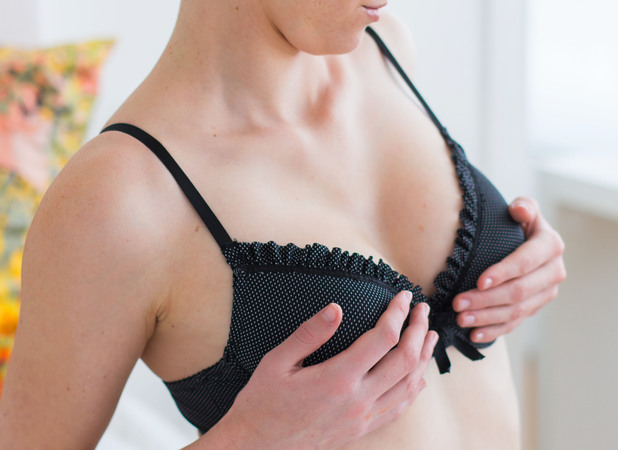 And that's not because of lack of choice - the average woman hoards over 20 bras at one time!
With a further nine per cent admitting to keeping hold of their bras for more than 4 years, it is no wonder that our underwear antics are quite alarming.
One of the biggest issues the survey revealed was the fact that over half of us (60 per cent) are not wearing the right size bra - and nearly half admitted to being too shy to have a bra fitting.
An Ann Summers spokesperson said: "The younger generation will quite happily post a 'selfie' of themselves on their social networking pages, but are too embarrassed to spend 10 minutes with a trained bra fitter in the privacy of a changing room cubicle."
What's even more worrying is that incorrect fitting bras can have an affect on women's health – with nearly a third citing back pain and over a fifth complaining of sore shoulders.
The spokesperson says: "Bras are like suspension bridges – you need a well engineered bra so that your shoulders aren't carrying all the support.
"Breasts, like feet, need support – but you wouldn't dream of wearing wrong-sized shoes."
Unfitting bras can have an affect on self-esteem too, with 80 per cent of women saying they felt 'confident' and 'womanly' when they are wearing a bra.
The average bra size in Britain and Ireland is 3 sizes bigger than it was 30 years ago, at a busty 34DD. Bigger boobs need bigger support, so Ann Summers aim to provide that within their new service - Fit to Flaunt bra-fitting, which is free and available in selected stores.
By Nicola Webb