It's not just humans who are left heartbroken when a loved one dies, as the visitors to Drayton Manor have discovered.
The theme park and zoo in Tamworth, Staffordshire, has been inundated with concerns from visiting families that their elderly chimpanzee Toto is poorly.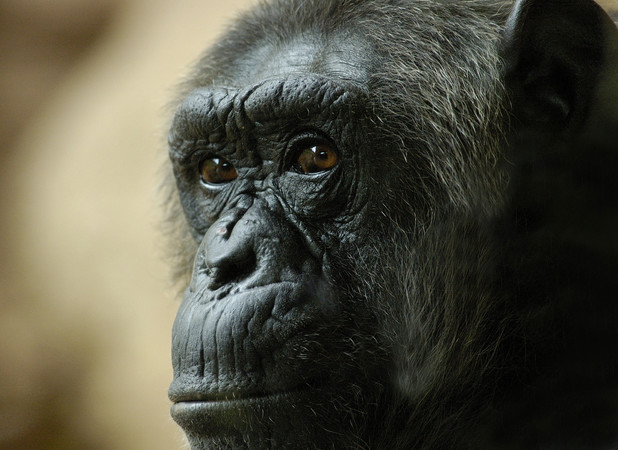 His ailment, however, is in fact a broken heart after his life-partner Topsy died of old age.
The pair were inseparable for the 45 years they were together at the zoo, but now Topsy has passed away, Toto is pining for her.
Head Keeper Ian Carter, who has looked after Toto for 30 years, said: "Toto and Topsy used to preen each other a lot, share toys and beds - they were in the same enclosure together."
The zoo has now put a sign up outside the grieving chimpanzee's enclosure explaining that the sadness behind the 47 year old's eyes is due to a broken heart and loneliness, as opposed to illness.
A spokesman for Drayton Manor told the
Daily Express
: "He lives in a solitary enclosure due to the fact that a single, elderly animal cannot be introduced into a new group for safety reasons.
"Toto lost Topsy and after many internal discussions and consultations with large ape specialists, our licensing authority and external zoo inspectors, we decided the best course of action for Toto was to remain at Drayton Manor zoo, the only home he has ever known, in the care of keepers who know and love him."
By Ellie Roddy