Most people are excited to receive their telegram from the queen on their 100th birthday but Sheila Stoner received something even more special - a great-granddaughter!
Sheila's grand-aughter Natalie, from West Norwood in South London, went into labour on Sunday, as her mother, Jane Rees, was holding a party to mark her own mother's centenary in South Wales.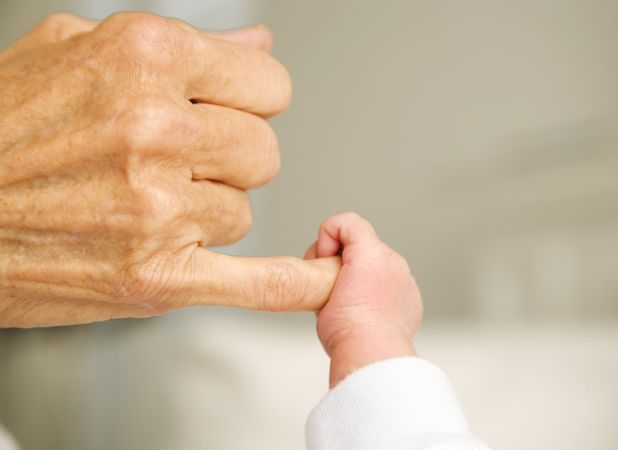 Baby Margo created the double celebration when she was delivered early Monday morning, 4 days after her due date.
Natalie, 38, who already has 23-month-old son Rhys with husband Benjamin, 39, told the
Daily Express
: "It is such a very special coincidence. We were all very excited about Granny's 100th birthday as it was, so for Margo to be born on that day is just amazing."
Jane, 67, said: "The phone went at 2am and I was told we had a girl. I later went down to give my mother her presents and say 'happy birthday' and told her Natalie had the baby and she was absolutely thrilled."
Sheila, a former teacher, was born on the 16th September 1913 and the family hope Margo will inherit her "longevity and keen mind".
Sheila, who was overjoyed with her special present, said: "Maybe next year we'll have a joint birthday party."
By Ellie Roddy