What do you flick through the channels with?
The doo-dar, the dangle, the zapper?
Well, apparently all of the above - Brits have a mammoth fifty words for the TV remote!
Depending on the household, we ask for the clicker, the controller or even the buttons if we want to channel surf.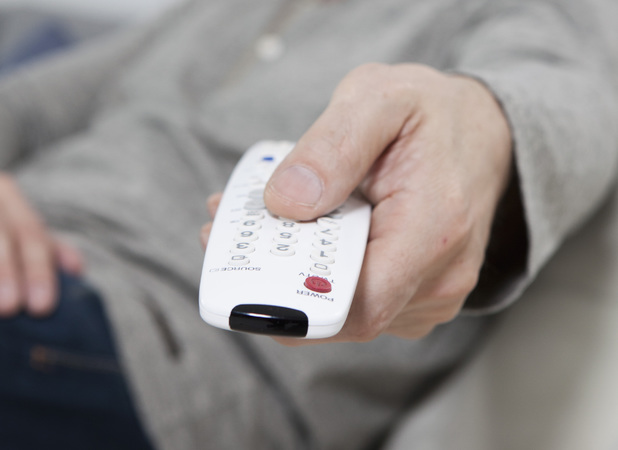 Some can be easily explained - the remote, the flipper and the hopper all seem to relate to the function of the scanning through programmes.
And others are abbreviations of similar words - the 'mote (the remote), the trolls (the controller) and the infer (infrared).
While others - like the doofla, the blibber and the didge - are simply bizarre!
A spokesman for NetVouchersCodes.co.uk, who conducted the survey, said: "It seems that no one in Britain is quite sure what word to use for their remote control.
"It may seem funny, but we are in a situation where we have a proliferation of words for this simple device but no one really know what we should call it."
The top 20 words on the list are:
1. The remote
2. The flipper
3. The doo-dar
4. The clicker
5. The switcher
6. The dooberry
7. The dangle
8. The thing
9. The thingy
10. The whatjamacallit
11. The thingymajiggy
12. The hopper
13. The stick
14. The do-for
15. The doofangle
16. The flapper
17. The remote control
18. The controller
19. The zapper
20. The whatsit