Do you ever get the feeling when you are standing at a bar that you're being completely ignored and will never get a drink?
If so, you're probably standing in the wrong position.
Standing at a crowded bar and desperate for a drink, customers will try all sorts of methods to get the bar staff's attention so they can quench their thirst - waving their money or snapping fingers being two ways.
But new research has shown getting a drink is actually much easier than that - all you need to do is face the bar directly and make eye contact with the barman.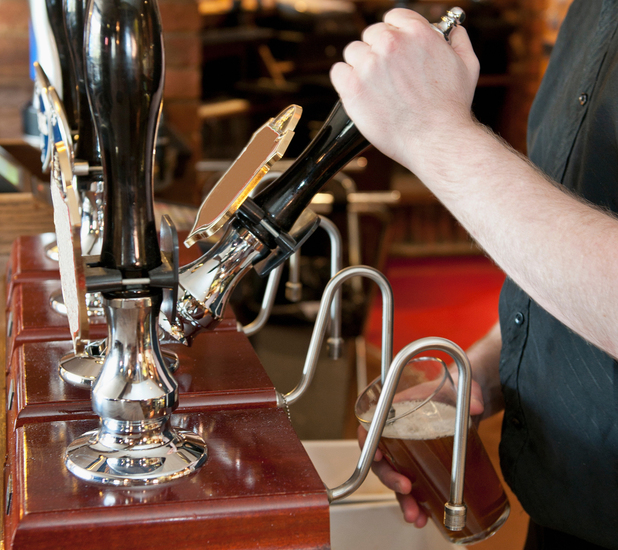 It was reported in an article recently published in the online journal
Frontiers in Psychology
, by researchers from Bielefeld University in Germany, that: "Both signals were necessary and, when occurring together, sufficient."
German researchers studied the habits of drinkers in Scotland and Germany.
They found that 9 out of 10 customers adopt this approach that is most successful for getting served, whilst 1 in 15 look at their wallets and fewer than 1 in 25 gestured at the bartender.
Psychologist Dr Sebastian Lothm of the EU-funded research team said: "Effectively, the customers identify themselves as ordering and non-ordering people through their behaviour."
The findings have been used in order to develop a robot barman, James.
Named after the EU-funded programme, Joint Action in Multimodal Embodied Systems, he is a tablet computer programmed by scientists to read body language and respond appropriately.
Dr Loth explaied: "James only talks to people whose position and body posture clearly indicate that they wish to order a drink."
By Ellie Roddy