As children, we're all a little bit scared of monsters under the bed. At 40 years old, Guy Whittall was probably over this fear.
But he is probably regretting failing to look under it now - after sleeping over a Nile crocodile all night!
The director of Humani game lodge in Zimbabwe snoozed soundly just inches above the 8ft, 330lbs beast without a clue it was there - and had been for an astonishing eight hours!
The ex-cricketer even perched on the edge of his bed the next morning, his bare feet inches away from the croc.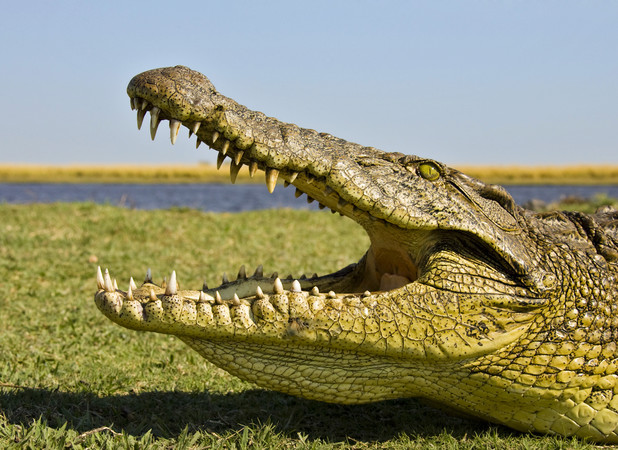 He said: "Crocodiles are experts at hiding, that's why they have survived on Earth for so long and why they are the ultimate killers in water. They know how to keep quiet and go unnoticed, it's in their nature."
It wasn't until he was in the kitchen and heard screams from his housemaid that he became aware he'd been rooming with a reptile.
Mr Whittall summoned help from co-workers - presumably telling them to make it snappy!
They removed the crocodile and then released him back into Humani's Chigwidi dam.
Guy explained: "The crocodile came from the Turgwe River which is a couple of kilometres from the house. They often wander about the bush especially when it's cold and raining. I think he liked it under the bed because it was warm.
"I just remember thinking goodness gracious, that's one for the books. I'm pretty sure everyone in Humani checks under their bed before going to sleep now."
By Ellie Roddy