You don't expect your ring bearer to fall asleep during your wedding, but that's exactly what happened when one couple asked their feathered friend Darcy the owl to do the job.
Darcy, a barn owl, delayed the wedding of Andrew Mattle, 49, and Sonia Cadman, 46, when, rather than swooping down with the rings, the nocturnal creature flew up to the rafters and dozed off.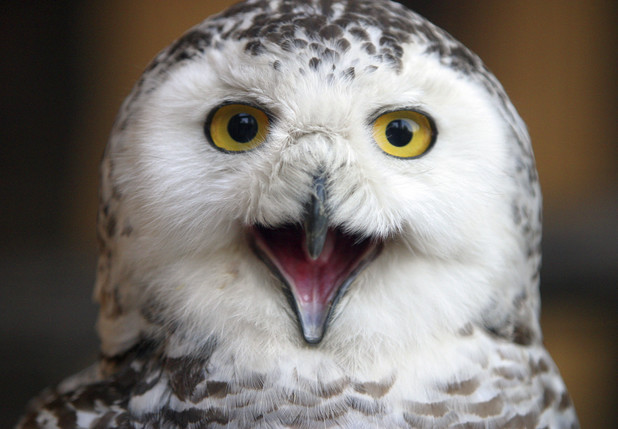 The bride and her mother had secretly arranged for the barn owl to fly straight into the glove of a falconer, who would then take the rings off the tassels attached to its feet.
Mother-of-two Sonia, explained to
The Mirror
: "Andrew is a twitcher, so the owl delivering the rings was a surprise gift from my mother, but the bird disappeared into the rafters. It probably felt really at home because the inside of the church is a little like the inside of a barn, so it just ended up sleeping."
Reverend Chris Bryan attempted to coax the bird down, but it remained perched high inside the 900-year-old Holy Cross church in Sherston, Wiltshire, so he carried on the ceremony with a back-up set of rings.
Reverend Bryan said: "It would have been absolutely superb – if it worked."
The couple, from Oxfordshire, had left the church by the time dozy Darcy was finally brought back down with the aid of a long ladder.
But instead of h-owling with sadness, the bird's antics were a hoot for the congregation.
Sonia says: "It was such a magical wedding and it was so full of emotion, it was nice to be able to have a bit of a laugh."
By Ellie Roddy