Sheron Boyle and Sarah Whiteley
When 30-year-old Hannah Cotterill's baby died just 90 minutes after being born, she was assured she would be cremated within weeks. However, two years later, she discovered that hadn't happened...
"Ever since I was little, I'd always wanted to be a mum. I've got a younger brother who I'd help look after and when my sister Coleen had her little boy, I became instantly broody.
So when I met Nathan in a nightclub in February 2007, it wasn't just his cheeky grin that attracted me. As we chatted, he told me he also really wanted a family.
We moved in together within a year and started trying for a baby. For months, my period showed up without fail. Then, in August 2010, I felt… different. I was so tired I'd doze off to sleep during the day – something I've never done. It took six pregnancy tests before Nathan, 27, and I finally believed we were having a baby.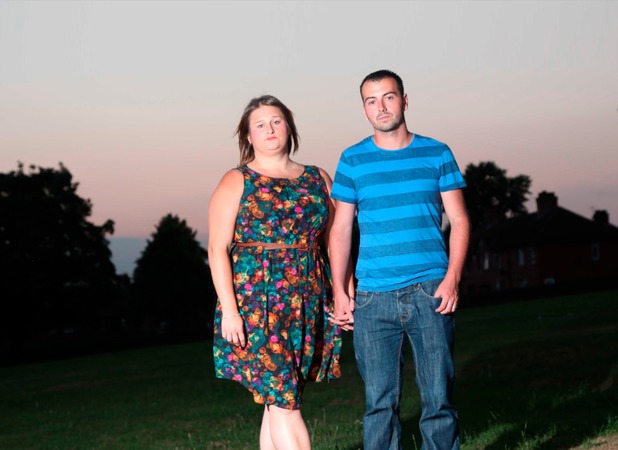 From the start, it was a difficult pregnancy. I felt sick and was terrified when blood appeared on my underwear. But at 23 weeks our nightmare really began. After suffering stomach cramps for a few days, I suddenly started losing blood. Nathan rushed me to Dewsbury Hospital in West Yorkshire, where I was told I was in slow labour and there was nothing they could do to stop it.
Every day, doctors warned me my baby wouldn't survive, but I refused to accept it. I prayed my unborn child would hang on and make it to 24 weeks, when a pregnancy is said to be viable.
But 48 hours before that, I went into labour and Lily Rose was born at 2.31am on 10 February 2011.
The midwife put her on my chest. At just 1lb and 11in long, she was so small. 'She looks just like you,' I whispered to Nathan, my eyes fixed on her dark skin and hair.
For an hour and a half, we sat staring at her, telling her how much we loved her and how long we'd waited for her.
But when a midwife came to check her, she had devastating news. 'I'm so sorry but she's died,' she told us gently.
We dissolved into tears, our hearts breaking with our loss.
The news had barely sunk in when the midwives asked what the funeral plans were. We didn't have a clue – we'd been planning for a birth, not a death. But now our lives had been turned upside down, we had to reconsider everything.
We couldn't stand the thought of our tiny daughter being placed in the cold, dark ground, so we agreed to have her cremated. Seeing us struggling to cope, the midwives said they could organise the ceremony. 'It'll take place within two weeks and we'll spread her ashes in a memorial garden,' they assured us, so we accepted their offer.
We couldn't bear the heartbreak of saying goodbye to her formally. They noted our wishes in my medical records and we returned home.
Nathan registered Lily's death at the same time as her birth, then took the death certificate to a man working at Dewsbury Hospital's Bereavement Services so they could arrange her funeral.
We grieved every day for Lily and on the first anniversary of her death, we released brightly coloured balloons. Although the pain didn't go away, we gradually learnt how to cope and slowly I began to feel normal again. We even started trying for another baby.
But in June 2013, I got a letter from Kirklees Council ordering us to tidy up a grave, headed "Public Baby Grave: Dewsbury Cemetery P67". With it was an A4 colour photo of a weed-strewn plot.
My heart went out to the poor children who were lying under the neglected plot and I rang the council to tell them they'd made a mistake. Our baby wasn't there. They agreed to look into it but when they called back, they confirmed that Lily was definitely buried in Dewsbury Cemetery.
Confused, I called the funeral director. 'Oh yes,' he said. 'She was buried in a lovely service which the vicar and I attended.' My heart froze as he told me it had taken place on 15 July 2011 – five months after her death. She was with 14 other premature and stillborn babies and 'non-viable foetuses'.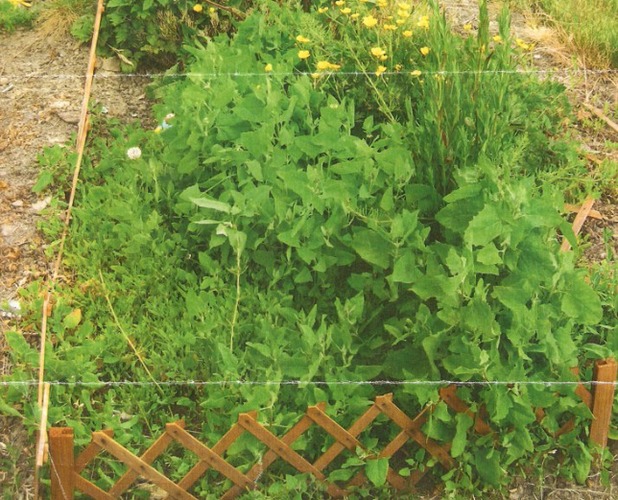 The undertaker said it was standard practice to wait until they had multiple baby funerals or cremations to be conducted at the same time.
Desperate, we called the hospital. They told us the staff member to whom Nathan gave the death certificate had retired. The hospital confirmed their records show we requested a cremation. I asked how they could have gone against our wishes and was told it must have been a clerical error.
As I put the phone down, my heart broke. The cemetery was just a five-minute walk from work – I could have visited her every day.
Knowing that she'd been laid in a scruffy, unmarked grave hurt almost as much as losing Lily had. Lily was much-wanted and much-loved, but for two years she'd been buried with strangers.
We're taking legal action through lawyers Slater & Gordon – we don't want anyone else to go through what we have.
The council has now paid for a plaque with Lily's birth and death dates and the inscription 'Held for a moment, loved for a lifetime'.
We visit Lily's grave regularly and have planted a lily and pink roses around it to make it pretty. It is the least our daughter deserves."
Mid Yorkshire Hospitals NHS Trust told us: "We'd like to express our sympathies to Lily's family. We've been contacted by solicitors on their behalf. We are taking the concerns raised ­extremely seriously and have launched a full investigation."