Now, nobody likes a nagger, but Julie Griffiths has been taken to court for her constant berating of her husband, Norman.
The neighbours of the 43-year-old from Stoke, Staffs, hear her shouting and swearing, usually after she finishes her work at a factory.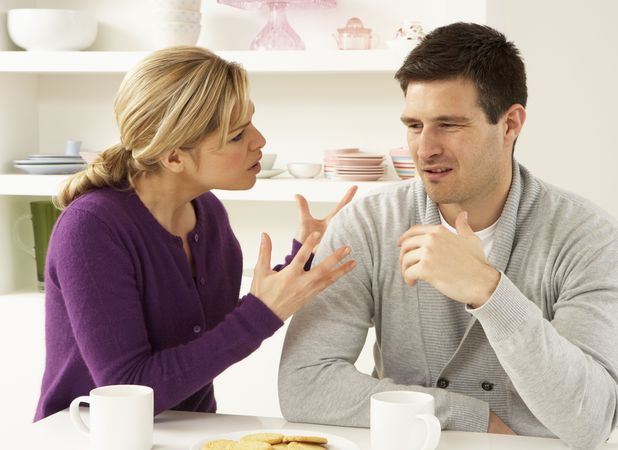 And this isn't the first time - Griffiths has been in trouble over her loud mouth since 1999, when she was first given a noise abatement order.
But she refused to comply and arguments that lasted for hours continued to disturb their neighbours.
Environmental health officers had to install monitoring equipment in her neighbour's house in July 2012.
This recorded 47 breaches of the order in just three months and so in December, she was fined £750 and given an ASBO.
But, despite the fact she was warned she could spend five years in prison if she broke the ASBO, Griffiths ended up in court again last week, where she admitted breaching the order but claimed that she couldn't understand it properly.
Alan Dawson, defending, said: "Clearly arguments take place and are overheard by neighbours. This is not related to drink. She works long shifts. She argues with her husband.
"I don't think there is any intent to cause problems to neighbours."
She was given a 12-month conditional discharge and ordered to pay £85 costs.
Local councillor said: "Ms Griffith's neighbours continue to suffer from her dreadful behaviour but we will do all we can to see that action is taken to stop it happening in future."