Some unsuspecting classroom assistants were forced to become midwives when a primary school teacher suddenly went into labour - in the classroom!
Mum-of-two Diane Krish-Veeramany had planned to finish work on Friday, a week before her due date. She said: "I intended to work until the week before but I didn't dream I would have to have my baby in a classroom."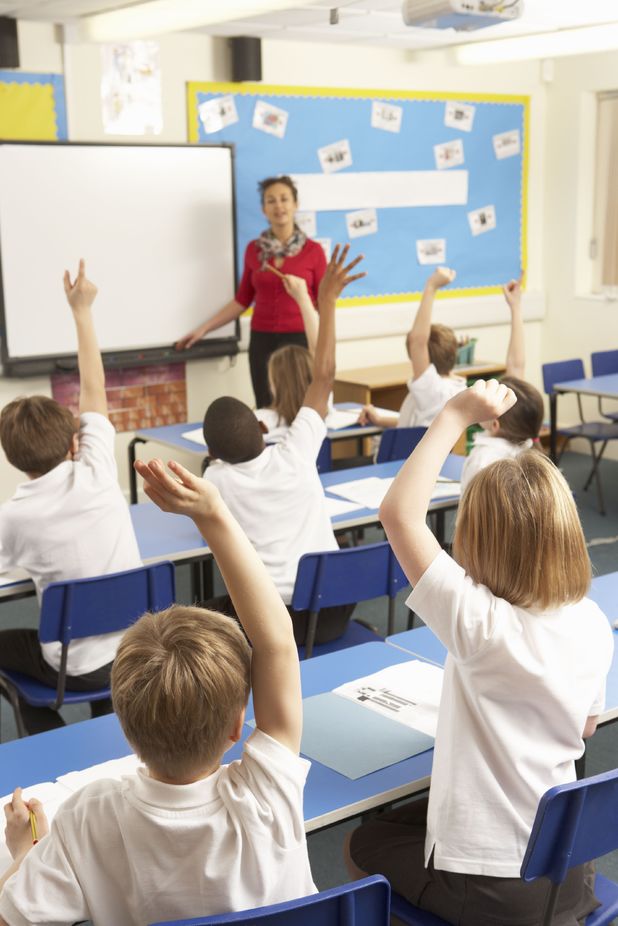 The 30-year-old felt "a bit weird" just before 9am and gave birth a mere 20 minutes later in a very speedy labour, before the ambulance could reach her.
"Suddenly there was a head – I pushed and the baby came out. Teaching assistants just scooped it up from under me. I see it as a miracle."
The three assistants, Dita Gojnovc, Chris Sword and Sam Mustafa, helped deliver the baby at Manford Primary School in Hainault, Essex guided by 999 operators.
Afterwards, Headteacher Tina Jacobs said: "The ladies kept brilliantly calm and the paramedics were fantastic every step of the way … everyone has seen this sort of thing on the television before but you never dream it will happen in real life."
The three assistants have since been awarded medals and certificates in a school assembly.
Husband Vijaye Veeramany, 31, who arrived just in time to see the birth of his son Jonah, said: "We were in a classroom and all we had was paper and pens. So it was all very surreal."
The classroom has now been renamed Jonah's Room in the newborn's honour.
by Ellie Roddy