A woman was arrested after officials found her carrying £38,000 worth of cocaine - in a fake baby bump.
Tabitha Leah Ritchie was trying to board a plane at Bogota airport in Colombia, when she allegedly became aggressive when customs officers asked her when her baby was due.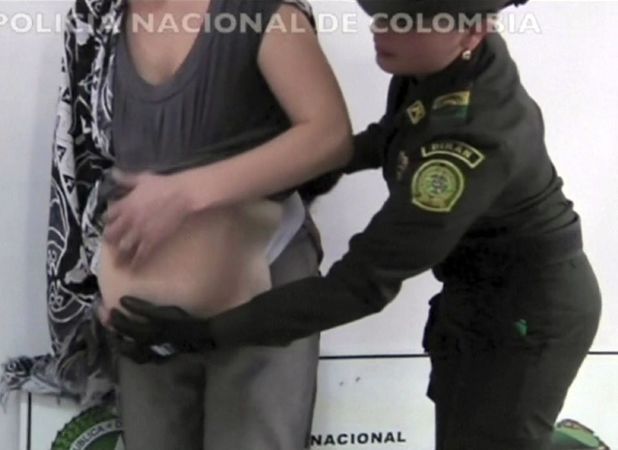 Suspicions were further aroused when an officer touched the 28-year-old Canadian's bump and thought it felt strange.
Further examinations showed that rather than being seven months pregnant, Ritchie was wearing a fake latex bump, stuffed with 2kg of cocaine.
Anti-narcotics deputy chief investigator Col Esteban Melo said: "The woman acted aggressively when she was asked about her pregnancy.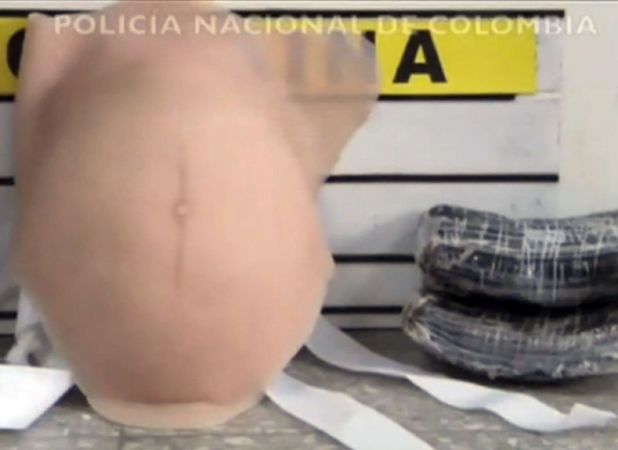 "Instinctively the female officer very delicately touched the lady's belly and realised it seemed too hard and extremely cold."
Colombian police value the drugs at £38,000 but it is believed it would be worth more in Europe.
Ritchie will now be charged with drug trafficking and possession and could face up to eight years in prison.