Piccolo proved he was really was the top dog after scaring off a man who was allegedly trying to abduct a woman and her baby.
Owner Charlie Preston was waiting with her 18-month-old daughter, Lilly, for her husband in Eastleigh, Hants when a topless man approached their car and tried to open the front door.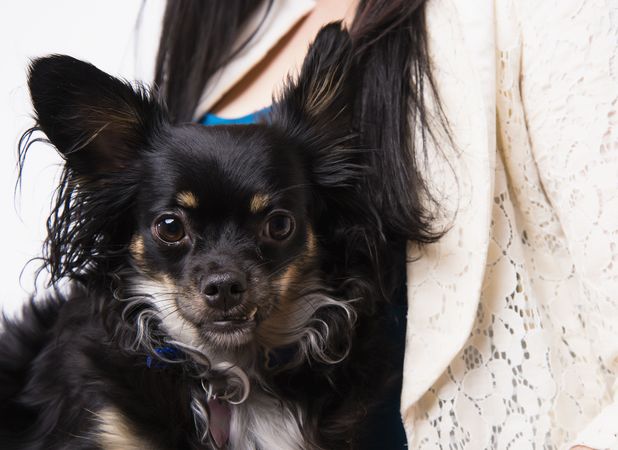 The 25-year-old managed to slam down the lock but the man stood outside shouting "Get out and come with me."
However, Piccolo, came to her rescue!
Despite only being 10-inches tall, the three-year-old chihuahua leapt onto Lilly's knees and growled and barked until the would-be abductor scarpered.
Charlie said: "He is a little hero. I was terrified but Piccolo made a noise like a lion and the man let go of the door and ran off."
Thank goodness his bark was worse than his bite!