Gemma Hawthorne, 34, was happy with her partner and their little girl – until she discovered he had a wife and two children
Spotting the colourful card poking out from under the footwell carpet of her partner's car, Gemma Hawthorne picked it up quizzically. Written on it was 'Happy Daddy's Day' with two names inside.
It clearly wasn't the work of her three-year-old daughter. But any confusion she felt was quickly dispelled when her partner of five years, Kye Chapman, explained that a colleague had dropped it.
A few months later, the 31-year-old discovered Kye had lied about the card – and much worse. He had two more children and a wife who he'd been with every weekend.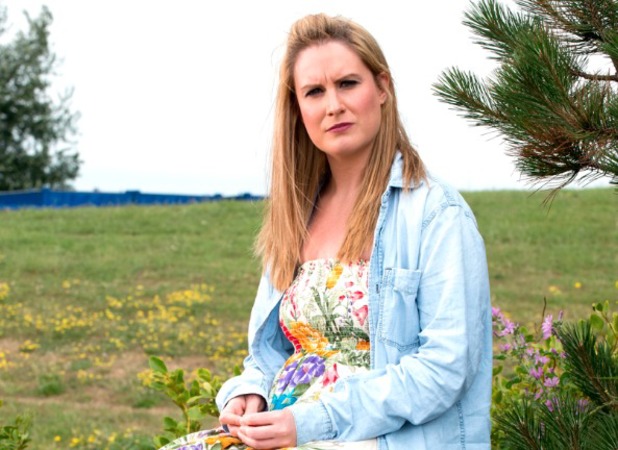 Seven months on, Gemma is still reeling. "The fact I never had any suspicions makes it even more shocking. It's like something from
Hollyoaks
," she says. "It's frightening that you can be so close to someone but never really know them at all."
Within months of meeting on a night out in April 2007, Gemma and Kye were so sure of their feelings that he moved in with her in Eastbourne.
"He'd been living with friends and didn't have much," she remembers. "No furniture, no CDs – just a holdall of clothes. At the time I thought he wasn't the sentimental type. I was actually relieved he wasn't a hoarder like me!"
Only Kye's work tainted their happiness: "Kye's job on the railways meant that he usually worked weekends. It wasn't ideal but I hoped one day he'd get a job with more regular hours."
While Gemma's family welcomed Kye, now 34, she understood that she would never meet any of his family: "He never spoke about his past. When I asked about it he said he'd wanted to get away and have a fresh start. I had to respect that."
In September 2008, Gemma was thrilled to discover she was pregnant. "I was the right age, with the right guy. When I told Kye he looked at me in shock. But then he gave me a cuddle. He kept saying how amazing it would be to have our own little family. I assumed his initial shock was just man nerves."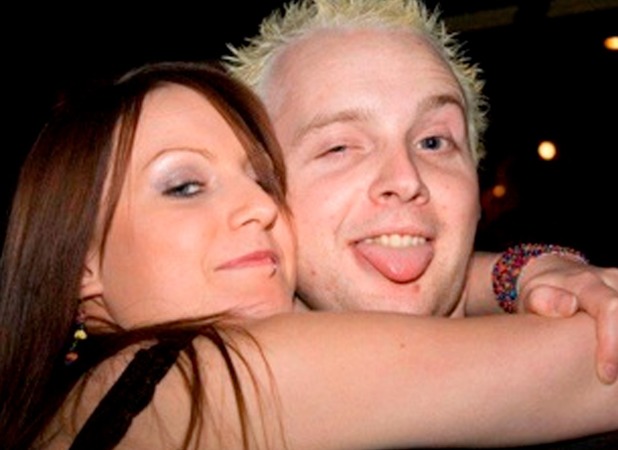 The couple busily prepared for their new arrival – which Gemma believed was a first for them both. When their daughter Emma* was born in May 2009, Kye quickly proved himself as a devoted dad. "It took me a while to recover and Kye took time off and looked after me. He was a really hands-on dad with Emma. He almost knew what to do better than I did. I just thought he was a natural and I felt lucky to have such an amazing partner."
Gemma was so confident in her relationship that, even when she found the card in the car last year, she accepted Kye's explanation: "He didn't miss a beat. He said it was a work colleague's and he'd just put it under there so it wouldn't get dirty."
Gemma was ecstatic when Kye announced last September that, for once, he wouldn't be working at Christmas. "But then a couple of days before Christmas he announced he had to work after all. I hit the roof. He'd promised this year would be different."
Fuming, Gemma even called Kye's boss to have it out with him – but he told her Kye was mistaken. He wasn't working. Backed into a corner, Kye finally confessed.
"He said he couldn't do it any more. Then he told me he had another family – a wife and kids," says Gemma. "I was shaking. I didn't want to hear the details. I screamed at him to leave and slammed the door."
That day, Gemma called one of Kye's friends to collect his stuff. "I went into survival mode. I changed the locks and blocked his phone. I just felt that I didn't know him at all. I was hurt and heartbroken but anger soon took over and I hated him more than I missed him."
The hardest part was telling their daughter, now four, where her dad had gone. "At first she cried for him. She would say things like, 'Daddy would never tell me off', which hurt. How can I tell her the truth?"
"I've not heard from Kye, I guess he's with his wife. It's hard to know how I feel when I don't know why he did it. Maybe he did fall in love or maybe I was easy to deceive."
Despite everything, Gemma has started dating again. "It's sad but I'll never be able to trust anyone like I did. I still can't believe Kye was living a double life. I don't want anything to do with him ever again."
Kye says: "I did deceive her. I always wanted to tell her but the timing was never right. It's unfortunate and I'm not proud about it, but these things happen."