by Alison Smith-Squire
Joanne Coleman, 34, was determined her dying husband Gary would be a father to their little girl – if only for one week...
"Still single at 30, I was convinced I'd never meet a man who could make my pulse race... until I met Gary.
He bowled over to me at a friend's party and we really hit it off. He told me he'd been in the Army since he was 16 and had done tours in Iraq, Kosovo and Afghanistan.
But it wasn't just his bravery that impressed me. He was funny, sweet and gorgeous. And any doubts I'd had about meeting The One were quickly banished.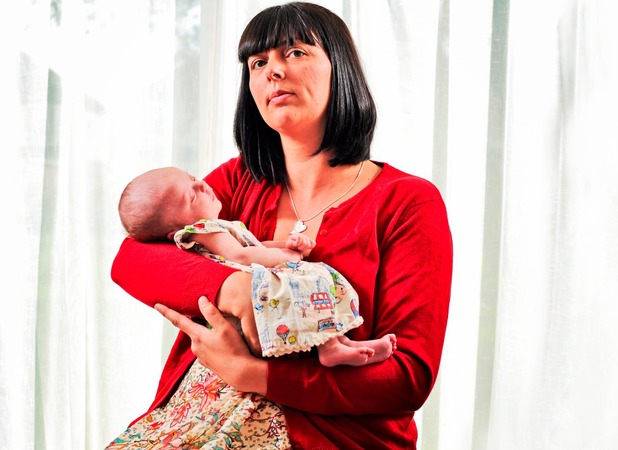 Within weeks, we became a couple. I learnt that Gary was also quick-tempered, stubborn and sarcastic, as well as exceptionally loyal and loving – and I fell for every bit of him.
Nine months later I moved from my home in Yorkshire to live with him near his army base in Wiltshire. We got married on 11 December 2010, with Gary in full uniform, and I felt like the luckiest woman alive.
Babies were next on our agenda. But, as Gary ate Christmas dinner just a few weeks later, he began having difficulty swallowing his food. His doctor put it down to indigestion but within a month, he couldn't eat at all and was referred to hospital for tests.
'Don't worry, it won't be serious,' Gary reassured me. And I believed him. He'd survived years in war-torn countries.
So when the consultant announced it was a tumour, my world flipped upside down. Gary would need chemotherapy to shrink it, before having it removed.
And that wasn't the end of the bad news. The treatment would leave him infertile. We were devastated. We asked about freezing his sperm but the cancer was too aggressive to wait.
Gary began having the chemo we hoped would save his life. It was a hellish 12 weeks. But he refused to let it get him down, always ready with a joke to make me laugh. He even shaved off his hair before it fell out.
Afterwards, tests showed the lump was now small enough to operate on and a few weeks later, he underwent surgery. I can't explain how relieved I felt when doctors told us there was no sign of cancer left in his body.
In July 2012, with Gary recovering, we went on a belated honeymoon to Portugal. Lying in the sun, I felt so content. Gary was well and, although we couldn't have our own children, there were other ways we could have a family. I vowed to look into adoption.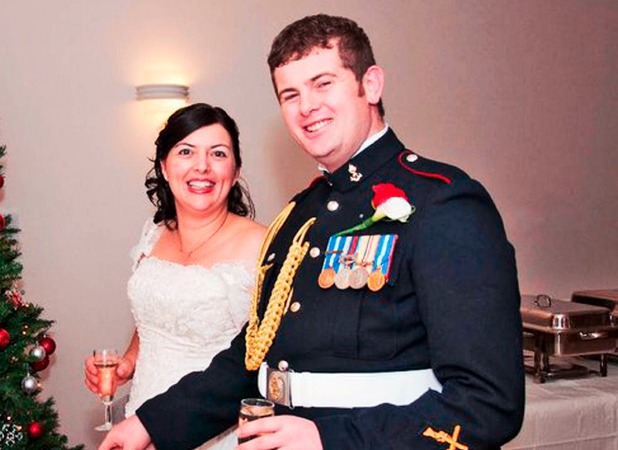 However, a few days after we got back, I suddenly realised my period was late. I was pregnant. We couldn't believe our luck. After everything we'd been through, it just seemed too good to be true.
And it was. Just a week later, Gary began experiencing severe headaches. At first, we thought it might just be a virus but scans revealed the cancer had returned and it had spread to his brain.
Although Gary had surgery and radiotherapy, the cancer continued to claim him, even spreading to his skin. Doctors told us this time he wasn't going to get better. It was terminal.
My heart shattered. Our happiness had been so short-lived. Now Gary was so ill, he had to be fed by a tube. He'd been forced to give up everything he loved – golf, cooking, his job. Only one thing kept him going – the thought of the new life he'd created. Even at his lowest moments, he'd put his hands on my bump – feeling our baby kick made him smile.
Terrified he wouldn't live long enough to meet our child, we found out we were having a little girl and called her Amba, meaning 'precious' in old English. We went shopping and Gary chose little dresses and pink tops. 'She's already a typical girl,' he'd joke.
He was so desperate to let her know how much he loved her, he bought cards for her first, 13th, 16th and 18th birthdays. Tragically he only managed to write in her first birthday card because as my due date – 7 April 2013 – approached, he took a turn for the worse.
Unsure of how long we had left together, I begged my doctor to induce me early. Due to the circumstances, he agreed.
On 2 April, I went into hospital where doctors started my labour off. Gary was too ill to leave the house but he was on the phone all night, ensuring both his girls were all right.
In the early hours of the next day, Amba was born, weighing a healthy 7lb 3oz. My eyes filled with bittersweet tears. She was the perfect mixture of Gary and me.
At home, I placed Amba in her father's arms and his face was filled with awe. At last, we were the family we'd longed to be.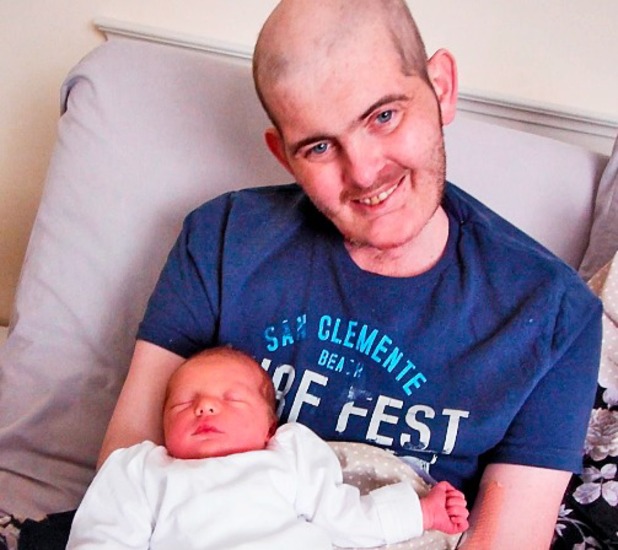 It wasn't going to be for long though. He could barely speak and was confined to bed. "I've had enough," he told me that weekend. And, although those words pierced me, I understood. He didn't want to suffer any more.
Two days later, aged 34, Gary died peacefully at home, with his parents and me at his bedside. Amba was in her cot in the next room. Afterwards I gave our daughter a kiss. "That's from daddy," I whispered.
A month later, he had a full military funeral and his troops in Afghanistan sent flowers. They're also running a marathon in his honour.
Friends and family have been so supportive but life without Gary is hard. Silly things, like seeing just one toothbrush, make me cry.
But I take comfort Gary knew how it felt to be a dad before he died – even if it was for just seven days.'
Joanne is dividing her fee for her story between Help For Heroes and Macmillan Cancer Support. Donna Sharland, a Macmillan nurse who helped treat Gary, is running the New York Marathon in his memory. To donate, visit justgiving.co.uk/thecancermarathon