Everyone loves a hot cup of tea - but choosing the favourite biscuit to go with it can be a tricky task.
But look no further, as the nation has chosen its favourite - the chocolate digestive!
Nearly a quarter of Brits have given this biccie the title of top dunker - while the plain digestive closely followed with a tasty 20%.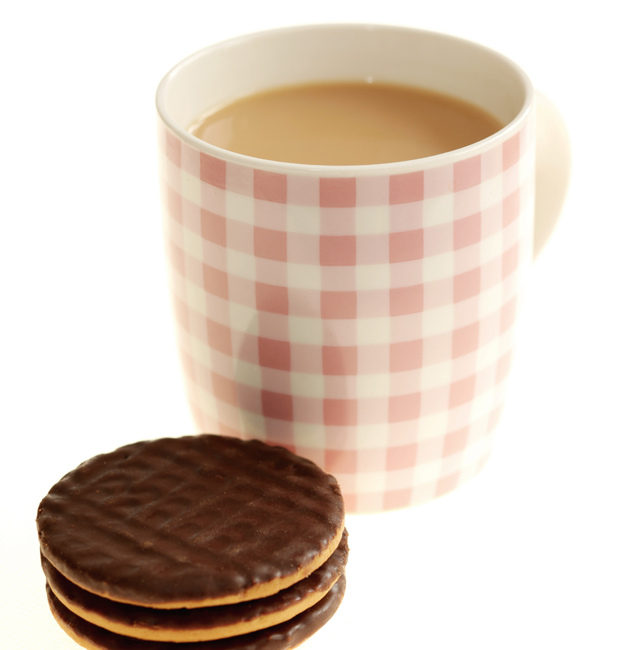 Admirers of the winner hailed the mix of thick chocolate and crunchy biscuit, calling it irresistible.
NetvoucherCodes.co.uk surveyed 480 people to discover the top 10 dunkable biscuits. Sadly, the once-popular rich tea came in in last place.
One respondent said: "I don't understand how anyone could enjoy a rich tea. They're tasteless and as soon as you dunk them they fall to pieces."
The chocolate chip cookie came in third with 15%, while later in the list, the malted milk, shortbread and fig roll all appeared.
A spokesman for NetVouchersCodes.co.uk said: "It's fair to say us Brits love our biccies, and why not! A cup of tea really wouldn't be the same without a biscuit to dunk in it."
In the
Reveal
office, we prefer not to limit ourselves to a single favourite - after all, who says you can't have more than one?
Top 10 dunkers:
1. Chocolate Digestive 23%
2. Plain Digestive 20%
3. Chocolate Chip Cookie 15%
4. Bourbon 12%
5. Custard Cream 11%
6. Malted Milk 7%
7. Ginger Nut 5%
8. Shortbread 4%
9. Fig Roll 2%
10. Rich Tea 1%
By Nicole Pointer