While a trip to A&E isn't the most unusual thing after a few drinks, we bet the doctors were shocked when Sue Culls arrived - after being bitten by a python.
Sue was walking home after having a few drinks in the Old Duke of Brynmelyn, Swansea and decided to cross a grass verge to pick up a curry on the way home.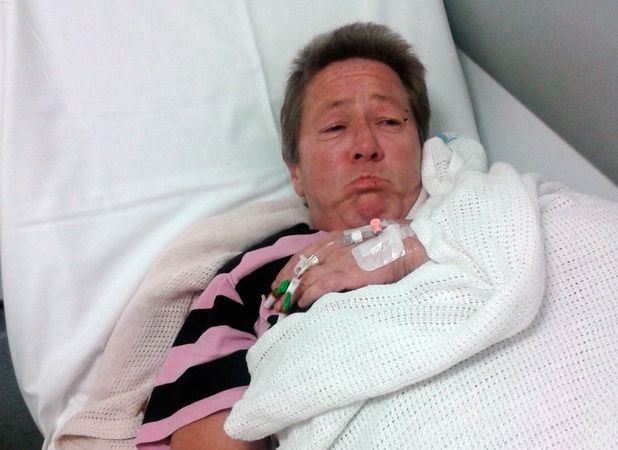 Most walks home from a pub normally consist of hearing a few drunken shouts from revelers or having a stumble or two in our heels, but the 47-year-old was left with a swollen face and a black right leg after encountering the snake.
She tried to stop the bleeding at home but when the wounds on both legs wouldn't heal, she went to Morriston Hospital, where she was put on three drips.
Sue told
The Mirror
: "They had to do X-rays to make sure there were no fangs stuck in my leg. I was shaking and couldn't get warm. The blood wouldn't stop coming from my leg."
As pythons are usually found in Asia or Africa - far away from Sue's hometown of Swansea - it is believed that the snake was an escaped pet that was reported missing, but later returned to its owner.
Reptile bites are not poisonous as they kill their victims by constricting them.
By Nicole Pointer