Has dinner time ever been more adorable?
Just when you thought animals couldn't get any cuter, a gorgeous fluffy orangutan feeds a fish to a delighted young penguin. Cue the "awws".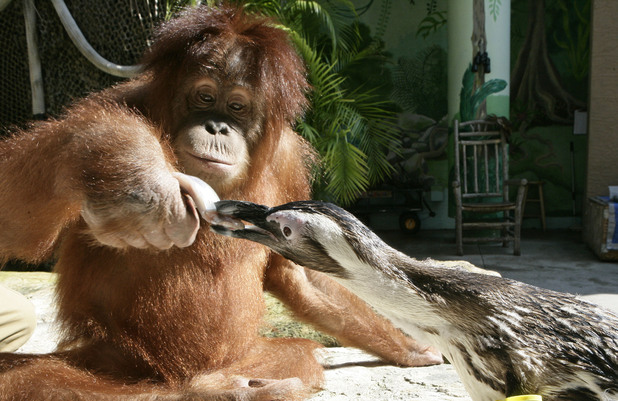 Suriya took a dip in the pool to tease her penguin pal with a fishy feast. The nine-year-old ape is an animal ambassador at Myrtle Beach Safari Park in South Carolina, U.S.
Lucky spectators at the preserve got to witness Suriya helping to raise the baby primates as part of her daily routine.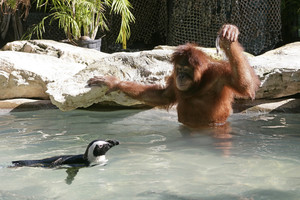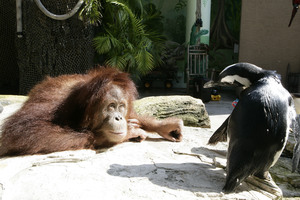 Though the motherly ape hails form Sumatra and the penguin's natural home is 8,700 miles away in Antarctica, the unlikely pair got along swimmingly.
by Nicole Pointer