The Royal Mint has issued the first ever £20 coin. Made following the success of the £5 coin, first issued in 1990, the coin will only be made in limited production.
Available exclusively through the
Royal Mint website
to UK residents, only 250,000 have been made.
Shane Bissett, director of commemorative coins at the Royal Mint, said: "The Royal Mint has celebrated moments of national and cultural significance for over 1,000 years and, as a result, our commemorative coins are deemed very collectible."
The coin was designed by Benedetto Pistrucci and features the embossed image of St George and the Dragon.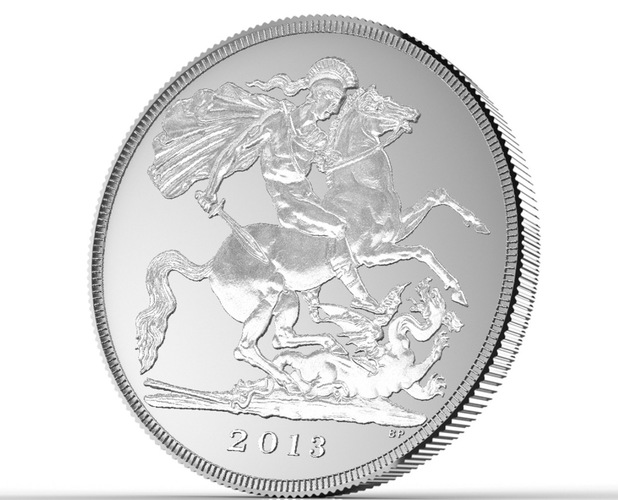 "It is a beautiful work of art and at a price more people can afford," he added.
The £5 coin received much negativity when they were not accepted in shops or banks, rendering them worthless, except for in a collection. However, the Royal Mint has expressed that this coin is more for collective purposes than practicality.
Shane Bissett said: "We hope this new £20 coin will spark a future love of coin collecting amongst young and old alike and a greater number of people get to appreciate the craftsmanship that goes into producing all of our nation's coins."
This coin will be the first in a series of £20 coins that will be issued to commemorate significant British events.
Rebecca King