Most couples spend months saving the pennies for their big day, spending hundreds and thousands on cakes, clothes, and exclusive venues. However, it seems you can now do a great job, for just £1!
Newlyweds Georgina Porteous, 36, and Sid Innes, 39, splashed out just a single pound on their wedding, all of which was spent on the bride's vintage wedding gown.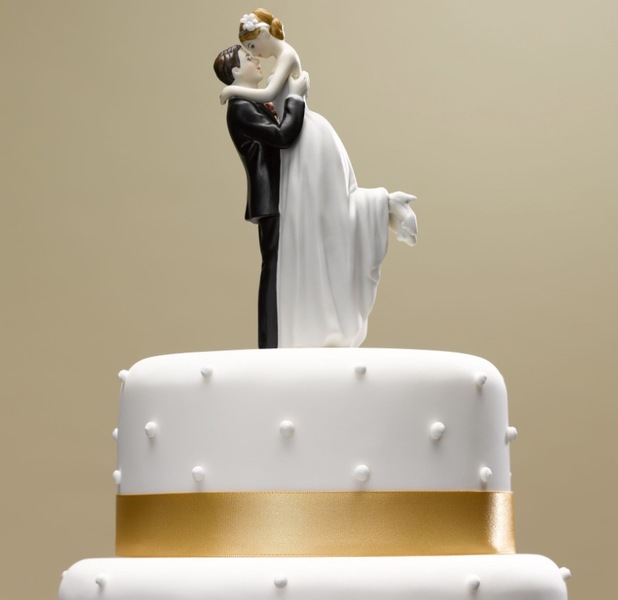 Although they had to pay the legal fee of £70 to make the marriage official, everything else was donated by guests, or sourced for free.
Family talents helped make the big day something special. Artist Georgina handcrafted their wedding rings from antlers, her aunt made the cake, and her father provided his musical talents for the evening's entertainment.
Bridegroom Sid donned a Marks and Spencer tweed suit he already owned, whilst Georgina's 1960s handmade gown took the entire budget, and was found on a clothes-swapping website.
The simple ceremony took place in a barn behind their cottage near Inverness, and was conducted by Georgina's mother, alongside Reverend Peter Donald, who offered to work for free. The photographer followed suit, offering his services in return for the bride later working for him as a film editor.
Georgina said: "I don't see the point in massive weddings. It takes away from what the marriage is truly about."
She added: "Lots of people said it was the best wedding they have ever been to!"
Even the picnic reception was kept cheap and cheerful, with all 70 guests bringing a dish each. All these clever money-saving tricks mean the newlyweds are now able to afford their month-long honeymoon in Berlin, where they got engaged.
By Rebecca King