A 64-year-old woman has become the first person to swim the Florida Straits without using a shark cage or flippers.
Diana Nyad, from the US, started the 110-mile swim from Cuba's capital city Havana and was accompanied by five support boats during her grueling journey.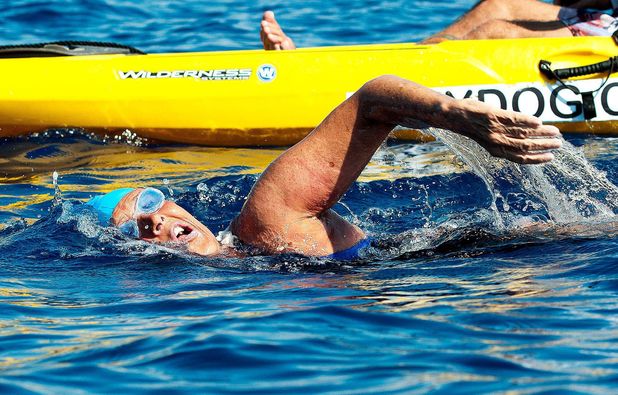 It took Diana 53 hours of swimming, only stopping for food and drink, before she arrived at a beach in Key West, Florida.
The fearless swimmer opted to go without flippers or shark cage, and used only a silicone mask to protect her from deadly box jellyfish.
On arrival, crowds cheered the endurance swimmer on as she reached the shore. She was then taken to hospital to be treated for dehydration, swelling and sunburn, but has since been released.
Diana gave words of inspiration after she completed her staggering accomplishment, saying: "You're never too old to chase your dreams."
This was Diana's fifth attempt at the challenge. She had previously tried to complete it in 1978, twice in 2011 and another time in 2012, but failed.
By Rebecca King