How many times has an argument erupted in your household over what you're going to watch on the television? Once a week? Every night?

Well, the answer could be on it's way. Couples and families will now be able to simultaneously watch their favourite programmes - on the same television - after inventors thought up a new way to tune in.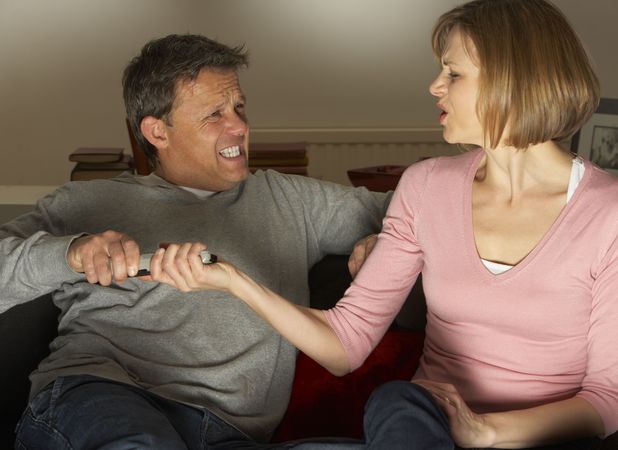 The revolutionary TV switches between two shows at up to a million times per second, using something known as OLED technology.
Specialist glasses pick up on one of the two shows being aired, letting the viewer watch their favourite one. The audio for each show comes through earphones built into the glasses.
This 55-inch curved telly gives a cinema style experience and is officially on shelves from Thursday (5 September) at John Lewis.
Stuart Miles, founder of gadget website Pocket-Lint, said: "This could be a real boon for families who can never decide what to watch."
At a whopping £7,000, we can only hope there's a sale on soon!
By Rebecca King