No longer will hens around the world miss out on the fun of girl-meets-boy literature.
A romantic novel specifically for hens has been written, making it the first proper 'chick lit' to hit book shelves.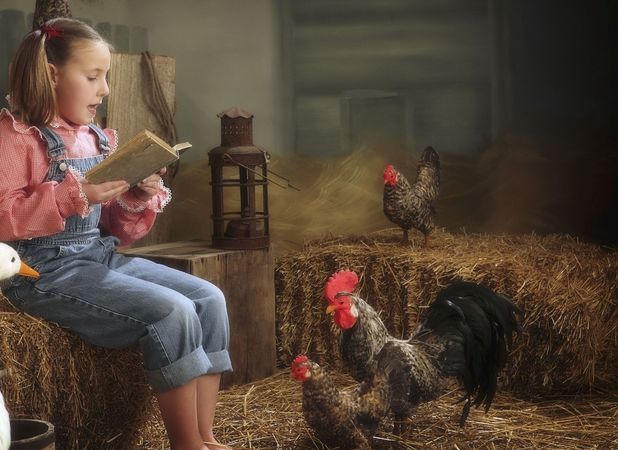 Falling for Clooney
focuses on leading hen Molly and her love story with Clooney, a charming and handsome rooster.
Written by Catherine Alliott, the book for hens was commissioned by The Happy Eggs Co. and is designed to be played as an audiobook to their hens around the country.
As human voices are soothing to hens, the brand say that playing it to their chicks will "help them settle at night".
Catherine, from Hertfordshire, said: "I've thoroughly enjoyed sharing Falling for Clooney with the hens. They're good listeners and my first feathered critics."
By Rebecca King