They certainly don't sound like the most appetising snack but that didn't stop Jack Russell Star wolfing down 80 pieces of gravel.
His owner Tracy McCaul had no idea he was munching on their lawn covering and only realised something was wrong with Star when she stopped eating.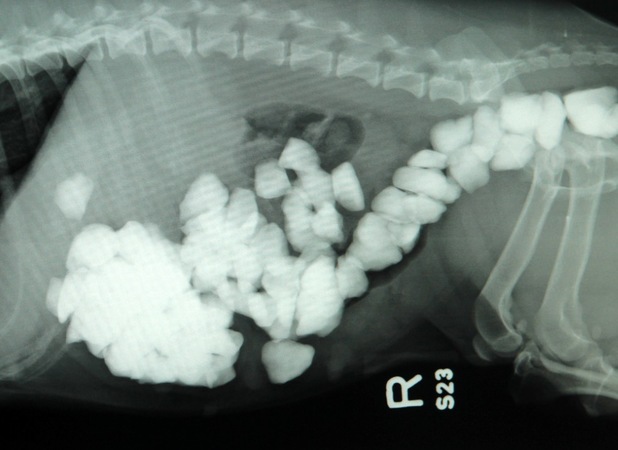 Taking her to the PDSA, the vets felt some "crunch material" in her stomach and an X-ray revealed there were dozens of small stones in there.
Jennifer Jackson, PDSA senior vet, said: "Star's condition was very worrying – she could hardly stand and was extremely dehydrated. On close examination, we could feel something in Star's stomach but when we saw the X-rays we couldn't believe how many stones she had swallowed."
Tracy, 49, from Fleetwood, believes Star had eaten the stones while playing in the garden.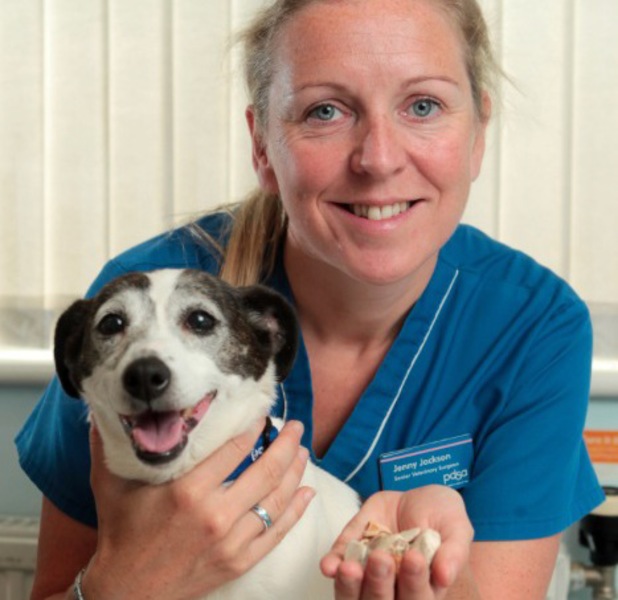 She said: "I was very shocked when PDSA told me she had swallowed so many stones, I just didn't think it was possible. Star was kept at the PetAid hospital for several days and I was really worried about her."
Tracey has now removed all gravel from her garden to ensure it won't happen again.
PDSA has urged owners to seek advice if they think their pet has swallowed something they shouldn't have.