The world's biggest food fight saw around 20,000 people drenched with over-ripe tomatoes this week.
Red-y to get messy, people from all over the world attended the annual festival of La Tomatina in Bunol, near Valencia, Spain and spent an hour pelting each other with 130 tons of tomatoes.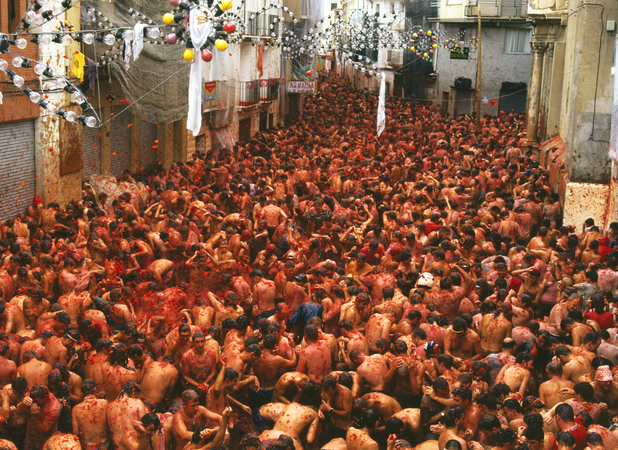 Although no one's sure why it all started, some believe it began with an innocent food fight among friends that snowballed into an internationally popular event.
Others think it began with a practical joke on an unfortunate street musician, whilst a third theory says it started with an accidental lorry spillage.
Puree madness!
And, if like us, you're wondering how they clean it all up at the end, according to the official website, the "cleaning process involves the use of fire trucks to spray down the streets, with water provided from a Roman aqueduct".
Officials say once the tomato pulp is flushed, the ground is clean because of a tomato's acidity.
By Rebecca King