We're all used to seeing the store signs that tell us we'll be asked to prove our age when it comes to buying alcohol or cigarettes - but what about the humble fly swatter?
Nicola Butcher, 33, was asked to prove she was over 18 when she tried to buy the 'offensive weapon' from her local Home Hardware shop in Romsey, Hants.
Apart from possibly being offensive to flies, the mother-of-one wasn't quite sure what damage she could do with the plastic 'weapon' that cost just 99p.
"The fly swat is a flimsy piece of plastic," she said.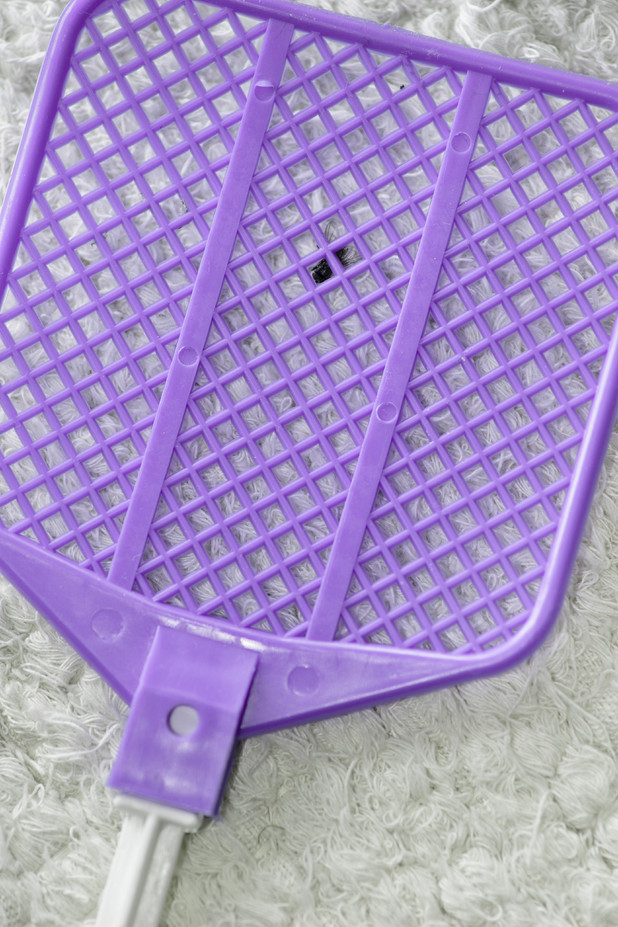 "The shop also sells frying pans – which would cause much more damage if I smacked somebody over the head with one," she said. "I could swat somebody with it using all my strength and I doubt it would leave even the slightest of marks!"
The fly swat had been placed in the same category as knives, lighters and fireworks.
"I thought the checkout girl was having a laugh," said mum-of-one Nicola. "But then she invited me round the other side of the till to show me the screen.
"I only expected to be in the store for a couple of minutes, but it turned into something of a drama. What is the world coming to when you can't buy a fly swat without producing ID for it?"
Lindsey Waude, assistant manager at Home Hardware, said: "We think it might be an error on our till system."
by Rebecca King