Meet the world's fluffiest feline - Colonel Meow!
With his nine-inch grey and white fur, he has just been given the title of the cat with the longest hair by the Guinness World Records.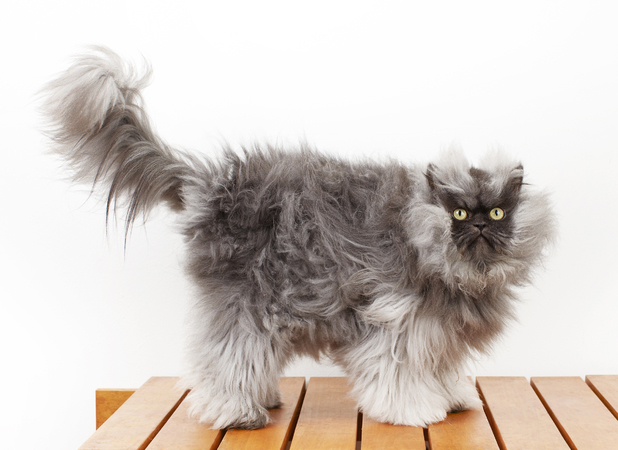 Owners Anne Marie Avey and Eric Rosario adopted the now-famous feline from a rescue centre and set him on his way to stardom with his own Facebook page and YouTube channel, which has had two million views.
But it was his luscious locks that finally sealed the deal in terms of his fame. They need to be brushed three times a week and washed regularly.
Anne, from Los Angeles, USA, said: "I already knew he was the best cat in the world, but to be recognised in the Guinness World Records takes it to the next level."
But however proud she is, even Anne admits there is a downside to Colonel Meow.
"Literally everything in the house has hair on it - including us. I feel like I'm always vacuuming."
Love cute animals? Check out our gallery below!
Copyright: Rex Features Richard Waters/Solent News