Micro-pigs are the perfect pet - they're clean, they're easy to train and, best of all, they're tiny.
This is exactly why Catherine Dawes, 52, decided to purchase one as a treat for her 50th birthday, splashing out £550 for her piglet Dudley.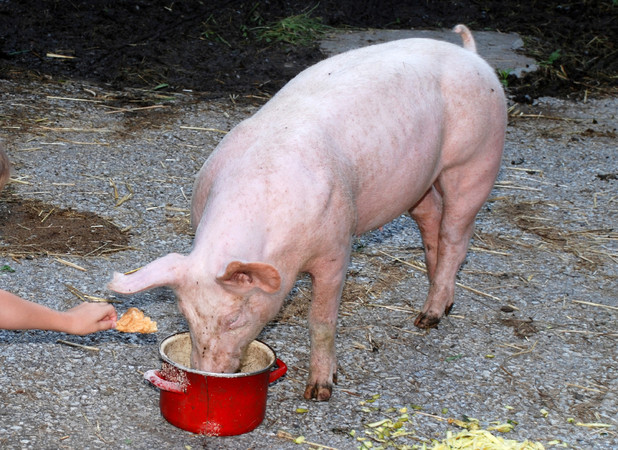 Usually micro-pigs grow to about 14 inches tall, and around 65lbs heavy. You can therefore imagine how shocked Catherine was when little Dudley kept growing and growing, before hitting a whopping 20 stone!
Youth worker Catherine, from Blantyre, Lanarkshire, said: "We thought he was a bit big when we got him, then he just grew and grew!"
Catherine and her partner Colin have had to create a home for Dudley in the coal shed in their garden, where he sleeps at night.
However, his huge size doesn't stop him from relaxing with the couple in their home.
Catherine says, "He loves cuddling and lying in front of the TV."
She has since contacted the breeder about Dudley's size, but still hasn't had a response. Thankfully, Catherine still loves him for the not-so-micro-pig that he is.
"He's part of the family," she said.
By Rebecca King