Now, we've all heard of showing your true colours but when pomeranian Harvey Moon got dyed, he got a whole new personality!
In his natural white coat, he was a shy, quiet dog who wouldn't say boo to a goose, according to his owner.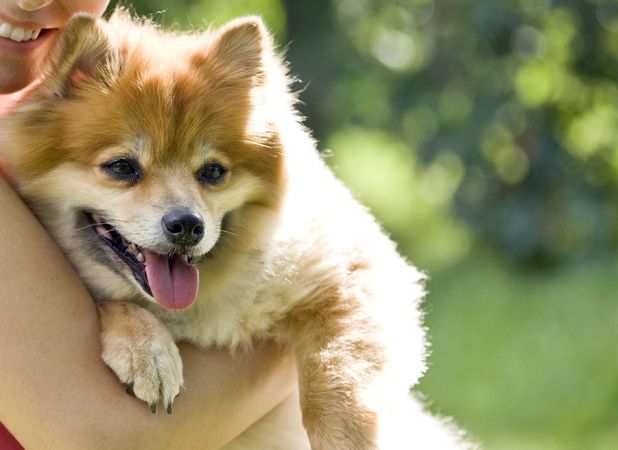 However, this all changed when he his coat had to be dyed green after he was signed up to an animal model agency and placed in a music video.
His owner, Stephanie Mariam, couldn't believe the difference - he became a yappy, happy ball of fun!
But she says Harvey went back to his old timid self when the vegetable dye wore off.
So Stephanie, 19, has decided to keep dying him different colours and is now something of a local celebrity in his home town of Bournemouth.
She said: "Once he was dyed again, he was back bouncing about so we haven't looked back. It obviously makes him happy."