By Georgie Culley, Rebecca Rampling and Faye Dobson
Earning money for looking like a celeb might sound like a dream job, but these doubles have learnt there are some pitfalls
'I was beaten up for looking like Taylor Swift'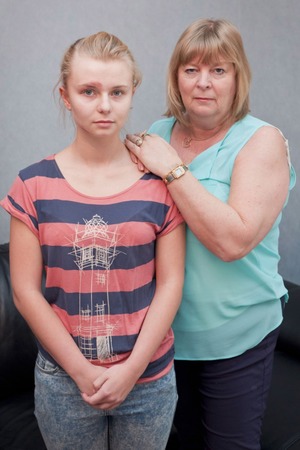 When Xenna Kristian became a Taylor Swift lookalike earlier this year after hearing from friends and strangers about how closely she resembled the country singer, she was really excited.
Although most were supportive, others were less so – she's been abused and even beaten up.
'When I first started working as a double, I knew I was opening myself up to criticism,' Xenna says. 'When Taylor started seeing Harry Styles, a lot of 1D fans would scream at me, telling me to leave him alone.'
The 18-year-old from Shropshire was snapped up by an agency and spent hours practising Taylor's mannerisms and ensuring she was pitch perfect. Soon, she was being booked for events and parties.
'At times I felt like star,' she says. 'I'd do a performance and see people waiting for my autograph – as though I was the real Taylor!'
But there was a downside, as she received offensive messages. 'The comments on Twitter were bad but it spiralled out of control,' says Xenna.
'One day in May, I was sitting having lunch with friends, when a girl came up behind me and pulled me to the floor by my ponytail.'
Stunned Xenna was kicked in the face until her friends pulled her attacker off. 'I couldn't understand it. I'd never even spoken to her before. I can only think she was jealous and trying to stop me doing my job.'
With bruising to her forehead and jaw, Xenna could only eat soup for two weeks. Finally the marks faded and she was able to return to work.
'My aim's to go to acting school and become a singer and actress in my own right. But for now, it's fun pretending to be Taylor.'
'I get the VIP treatment wherever I go!'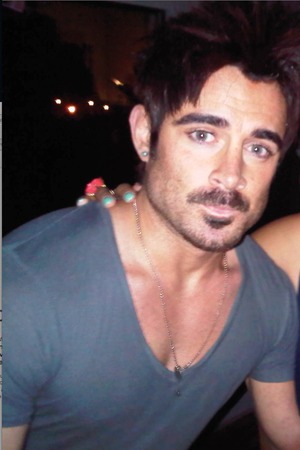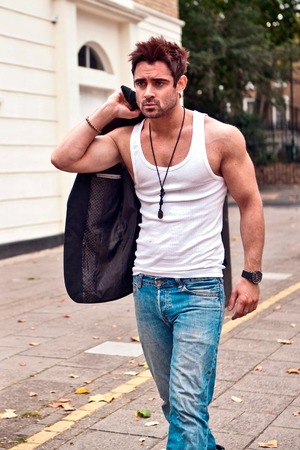 James Martin, a professional Colin Farrell lookalike, first realised he looked like the Hollywood heart-throb when he was 16. 'People were stopping me in the street,' says James, now 27, from East London. 'Despite being 10 years younger than him, we looked uncannily alike.'
So in 2008, as a 22-year-old struggling student, James decided to make money out of being Colin's döppelganger. 'I signed up to a few agencies and, before I knew it, I was earning up to £1,500 a night at parties and events.'
Even when he was off-duty, people still believed he was the bad-boy actor. Bouncers ushered him into VIP areas of clubs, staff at an exclusive hotel upgraded him to the penthouse suite and paparazzi were forever accosting him.
James also became used to fans stopping him in the street for his autograph. 'Although I always tell them I'm just a lookalike, they don't believe me!' he says. 'In the end, I have to just go along with it.'
But he admits there is a price to all this glitz and glamour. 'Most of my exes found the attention unbearable. Some even asked me to wear sunglasses and hats so we could go out in peace.
'I could understand their reaction – it's hard not being able to go anywhere without people following you or taking photos.'
And, more shockingly, in April 2010, James was robbed by a gang who also thought he was the actor. 'They were really violent,' says James. 'They'd been waiting for me to leave a club in London and mugged me, stealing my wallet.'
James now works as a fraud investigator for a loan company but still does gigs as Colin's double on the side. 'Although I'm not famous, I've lived like a superstar for the past five years,' he says. 'This job definitely has its perks.'
'I was abused by Twitter trolls'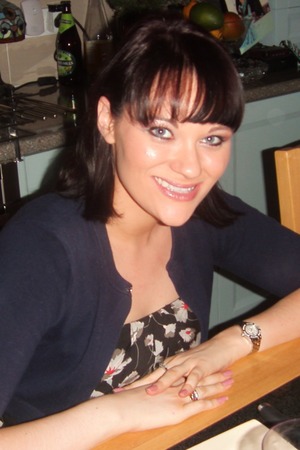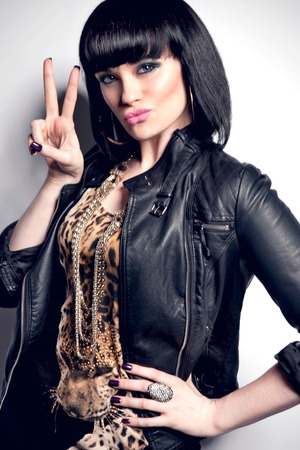 A dead ringer for Jessie J, Melissa Frayne has been called 'an attention-seeking whore' and told to 'jump under a bus' on social networking sites.
In March 2012, the 24-year-old model from Milton Keynes was in the audience of
The Voice
, when Jessie was a coach: 'I'd gone to watch the show as I was a big fan. The compere asked me to come to the stage. When I met Jessie, she said our similarity freaked her out.
'It wasn't just our looks we had in common – we're the same age, we both had panic attacks after being bullied at school and we'd both been diagnosed with congenital heart defects at 11 which required heart surgery.'
Lookalike appearances have taken Melissa all over the UK, to big celebrity bashes. 'It's been amazing,' she says. 'Jessie's own driver even mistook me for her once.'
But things turned sour when she shaved her head – like Jessie did for Comic Relief earlier this year. 'I wasn't going to do it – I was too scared. But when I thought of the money I could raise for the Royal Brompton Hospital, I realised I had to.
'When word got out, Jessie's fans took to Twitter, saying I was trying to steal Jessie's thunder. One told me to slash my throat and another said they hoped I got cancer. I cried for days.'
Now Melissa has no regrets about her crop. 'It's grown on me now and I'm glad I did it for charity. In the words of Jessie, let the haters hate!'