At 19 years old, Carrieanne Ainsworth never intended to have children. But after her mum died suddenly aged just 42, the teen became a parent to her four young siblings overnight. Carrieanne explains how she's coped over the last six months...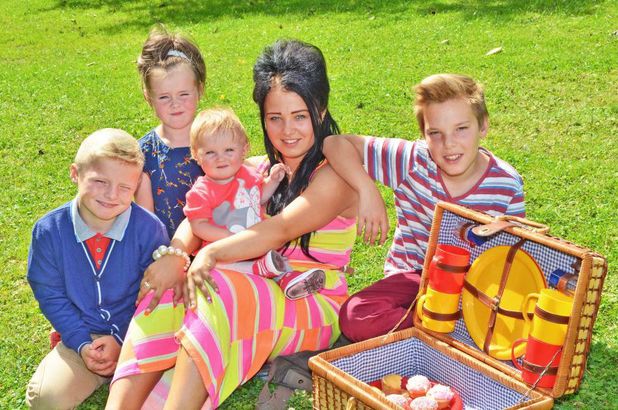 Thursday 31 January 2013
"Something strange happened today. My mum Lynn and I were watching The Jeremy Kyle Show and, as usual, there was a family row. Mum turned to me, looking all serious. 'Carrieanne, if anything ever happens to me, you have to look after the younger kids,' she said. 'Promise me you will.'
Mum's just 42, doesn't smoke and eats healthily. She has nothing to worry about. I couldn't imagine life without her. All five of us depend on her – me, Duane, 13, Tyler, nine, Aimee, seven, and most of all Mia, only three months old.
To be honest, I'm not sure that I ever want kids. I've watched Mum and my two older sisters, Stevie, 23, and Jodie, 22, running round after their children every day. They must be exhausted!
I'm young. I want to go out clubbing with friends and finish my beauty course at college – not change smelly nappies. But she made me promise. So I did. Weird.
Thursday 7 February 2013
I stayed at my boyfriend's house last night but was woken at 6am by my phone. It was Duane. I could barely make out his words. "Something's wrong with Mum," he sobbed. 'She's on the floor by Mia's cot and won't wake up. Her face is purple.'
"Call 999 right now," I said. "I'm on my way." Throwing on my clothes, I sprinted home. I felt sick as I turned the corner to see our house surrounded by police and paramedics. Duane had Mia in his arms. Tyler and Aimee where huddled on the porch at his feet.
"Where's Mum?" I screamed.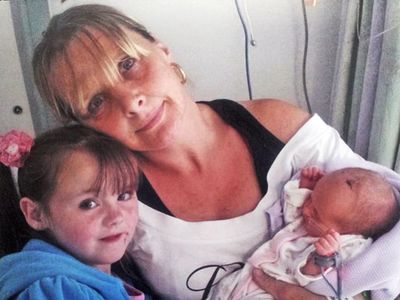 I tried to run inside but a paramedic stopped me. Not knowing what to do, I took the kids to a neighbour's house. After what felt like hours, a paramedic came round. Mum was dead. Nothing seemed real. As his words sank in, I broke down and cried. How was this even possible?
Then I saw four little faces looking at me, waiting for me to tell them everything was OK. Aimee slid her hand into mine while Tyler asked: 'What's happened to Mum?'
Duane and Aimee's dad died a few years ago and Tyler and Mia's dad isn't able to take care of them. With a pain in my heart, I realised they're now orphans.
Taking a deep breath, I swallowed back my tears. "Mum's gone to heaven to be with the angels," I told them.
Suddenly my promise to Mum hit me. They're mine now. I've never felt so unsure of what to do.
Friday 8 February 2013
Duane is inconsolable. He says he can't close his eyes without seeing Mum lying by Mia's cot. I'm devastated he was the one to find her. Aimee doesn't seem to understand she isn't coming back and Tyler keeps bursting into tears whenever he passes her room.
And I'm just as bad. I've lost my best friend. I can't eat, I can't sleep and whenever I look at Mia, my heart shatters. She won't even remember Mum. Stevie has come round to help out but my promise to Mum keeps circling in my mind.
How can I look after them when I'm falling apart myself?
Sunday 10 February 2013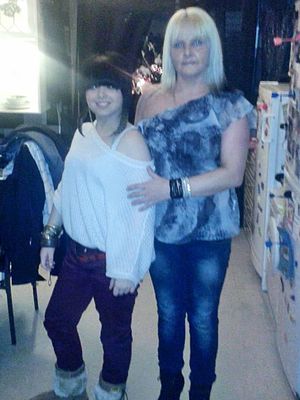 The most amazing thing happened earlier. I was lying in Mum's bed and Mia was in her cot next to me. Suddenly she looked up and started giggling – like she does when someone is talking to her. As she reached her arms up as though to be picked up, I knew it was Mum. I'm sure of it.
I want to make Mum proud. I'll do everything I can to keep my brothers and sisters safe and show them all the love I can, just like Mum did.
Thursday 28 February 2013
Yesterday was Mum's funeral. I wrote her a letter but I had to get one of her friends to read it for me. "You were the best mum ever. You always put us first and we will never forget you," I wrote.
Tears were running down my face but it felt good to cry. At home, there's no time to grieve. All day and night I'm taking care of the little ones. I'm trying to get into a routine but there's so much to do.
Tuesday 14 May 2013
At last I think I'm getting the hang of it – though every morning is like a military operation in our house now! I wake everyone up by playing music and coax Tyler and Aimee into their uniforms.
After feeding Mia and breaking up another row over cereal between the boys, I do Aimee's hair. Often, I have to walk them to school in my pyjamas. Long gone are the days when I spent two hours doing my own hair and make-up.
All day, I make beds, shop for food, clean, wash clothes and juggle our finances while caring for Mia, who's getting bigger by the day. Then, after I've done the 3.15pm school run, it's back in the kitchen to make tea before the mission of getting everyone to bed on time.
Sadly, I've had to give up college. I did go back for three weeks but it was just too hard to juggle everything.
Thursday 1 August 2013
It's been six months since our beautiful mother passed away. The coroner's inquest said she died of sudden arrhythmic death syndrome – a heart attack. I can't help but wonder if, on some level, Mum made me make that promise because she sensed something bad was going to happen.
I'd love to say it's getting easier but it's not. I miss her every second of every day.
I've been made the kids' legal guardian by the court and I try my best to make the decisions I think Mum would have made. I'm going to make my promise count."
by Jennifer Wiley and Su Karney