What are the chances?
Sisters Nicki Piercewright and Anita Phillips are both expecting twins - and have both been given the same due date.
They're even both having same-sex twins, the only difference being Anita is having two boys and Nicki is having two girls.
Nicki, 39, said: "I remember Anita telling me she was having twins and I just told her 'Rather you than me'. I didn't get a scan until a month later and then they revealed I was having twins too. It was a bit of a shock."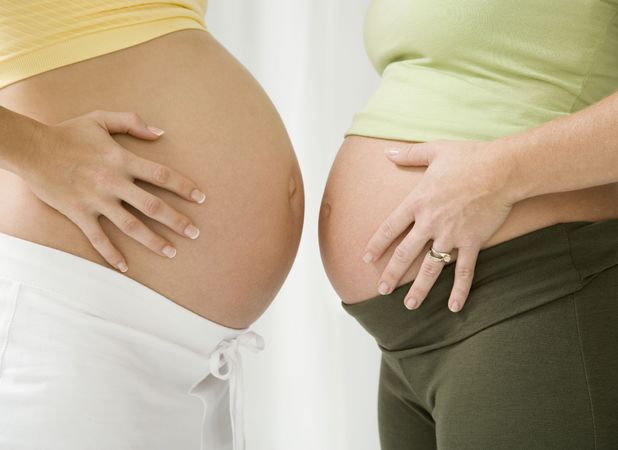 Nicki had been trying for a baby with her husband David, 41, for over a year before finally falling pregnant, while sister Anita, 32, used IVF treatment after husband Phil, 37, previously had testicular cancer.
They both already have children but being pregnant together has been a completely new experience.
Anita said: "We both had the same sort of sickness, we both had the same aches and pains, it was nice to experience that with someone."
The surprising coincidence has meant the siblings from Cheshire are now doubly excited for the new additions to their families.
Nicki said: "Its definitely brought us closer. We talk to each other a lot more now knowing our children are going to grow up at the same time. That's really nice."
By Naomi Clements