A prostitute proved she was more than just a 'Pretty Woman' when she helped police catch an alleged bank robber.
The call girl, from Chicago, USA, was paid $300 in bills that she claims were stained red.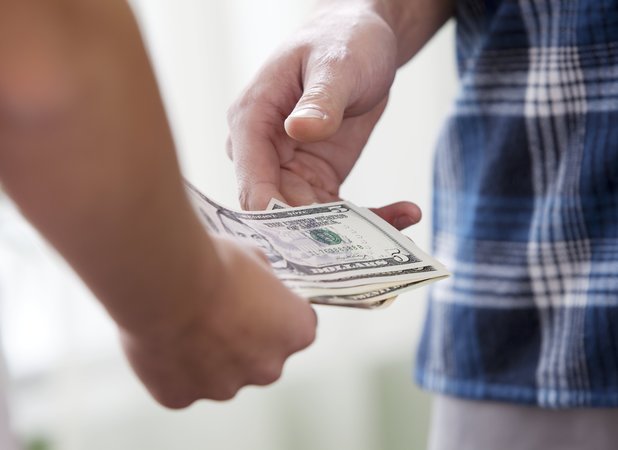 Although her client for the evening said they'd been marked when he'd spilled fruit punch on them, she was suspicious and alerted the police.
They discovered the man had allegedly gone into a local bank with a hammer and told the teller to "give me the money" before escaping with nearly $2,000.
But a dye pack in the cash soon exploded, leaving it marked.
Now, the 38-year-old has been arrested and is awaiting trial.