A woman was scanning herself as part of a routine training session in the hospital where she worked - and discovered a tumour on her own heart.
Amy Sherwood scans hearts as part of her job as a cardiographer at Wrexham Maelor Hospital in North Wales and so was running through some training with a colleague when she discovered the atrial myxoma.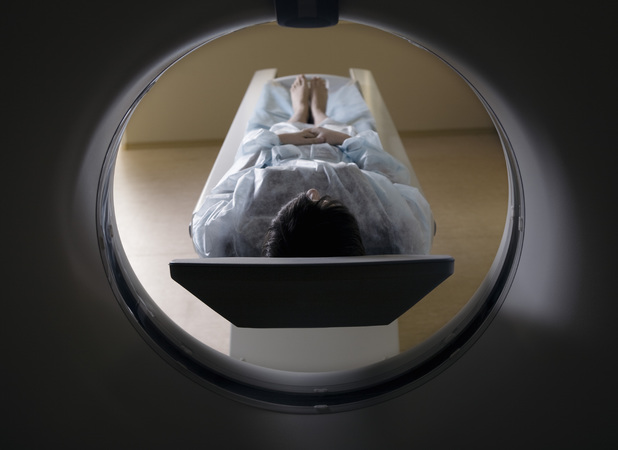 The 33-year-old needed pioneering keyhole surgery at Liverpool Heart and Chest Hospital - but thankfully still managed to get married to her fiancé Simon Bowden three weeks after discovering the tumour.
Amy said: "The tumour was benign but it could have led to a stroke so I'm so lucky I found it. It could have proved fatal if it was left undiscovered."
Consultant cardiac surgeon Paul Modi told
BBC
that the traditional technique would have needed a three-month recovery period so Amy would not have recuperated in time to walk down the aisle.
"She would have had a visible scar on the front of her chest," he said. "However this new technique uses a small incision on the right side of the chest to give access to the heart and a high-definition video camera is then used to guide the procedure inside.
"This type of surgery is a significant advance for the treatment of selected heart tumours as it leaves minimal visible scarring and allows patients to return to regular activities within three weeks."