By Emma Pearson
After coming out of a coma following a car crash, Candace Emptage lost all the memories from 15 years of her life…
When Candace Emptage awoke from a two-month coma after a near-fatal car crash, she had no memory of the past decade and a half – and she thought it was still 1996.
The bewildered 37-year-old had forgotten she had a teenage daughter, thought Princess Diana was still alive and had no idea what Twitter was. A former model, Candace believed she was still a 22-year-old beauty queen, and was horrified when medics revealed her true age.
'I woke up just as the doctors were going to switch off my life support,' says Candace, now 39. 'When my parents arrived I couldn't get over how old they looked. Mum's face had aged and her hair was much shorter, while Dad was holding something I didn't recognise – they told me it was an iPhone.
'I knew who they were but I thought they were still together. When they told me they'd been divorced for 11 years, I was devastated.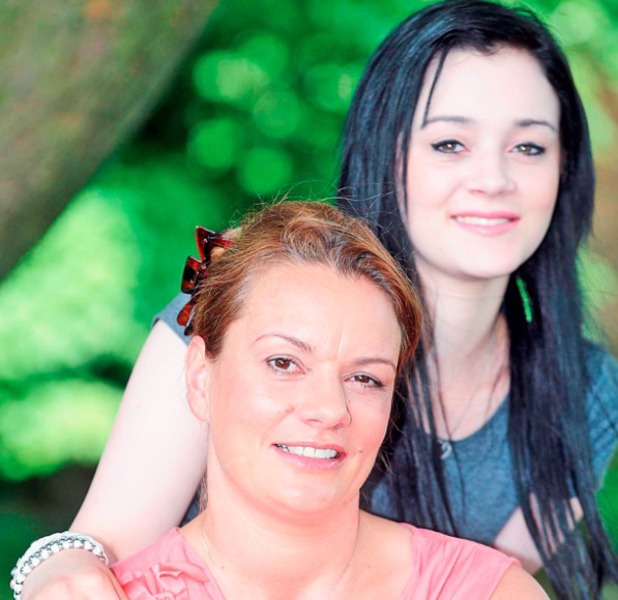 'But what shocked me the most was when they told me I had a 14-year-old daughter. I just couldn't get my head around it. I wasn't old enough to have a teenage daughter.'
Candace suffered a catastrophic brain injury when she lost control of her Toyota MR2 sports car and ploughed into an oncoming ambulance in September 2010 while driving home from work. The former Miss Leeds was airlifted to Newcastle General Hospital and put in an induced coma for two months, with worried doctors not knowing if she would live or die.
Candace clung to life and managed to pull through but she was heartbroken to realise that a huge chunk of her life had been wiped from her brain. She thought John Major was still Prime Minister and the Spice Girls were top of the charts. Facebook, iTunes and Harry Potter were all alien to her.
As far as perplexed Candace knew, she was still a globe-trotting model at the peak of her career, but after making the discovery that she'd left that behind to look after cats and dogs, she was resolute in getting her life back.
'When I woke up I didn't recognise the world I was living in,' says Candace. 'I thought I was young, childless and successful. As far as I was concerned The
X Factor
could have been a dating show and David Cameron could have been the postman. And when I was told Princess Diana and Michael Jackson had died, it felt like the world had gone mad.'
Candace had been in a relationship with Terry Wilkinson for six years but they had broken up shortly before the crash. Terry had kept vigil at her bedside throughout her time in hospital and Candace was devastated to learn they were no longer together.
But what was most heartbreaking was the fact that Candace couldn't remember the fact that she was a mum: 'When Maddie came to the hospital for the first time, I had no idea who she was. I had to ask Mum who was visiting.
'Maddie rolled her eyes and replied: "Charming." I couldn't believe that she was mine. I couldn't remember being pregnant or giving birth to her. Even now, I still have no memories of her before the crash.'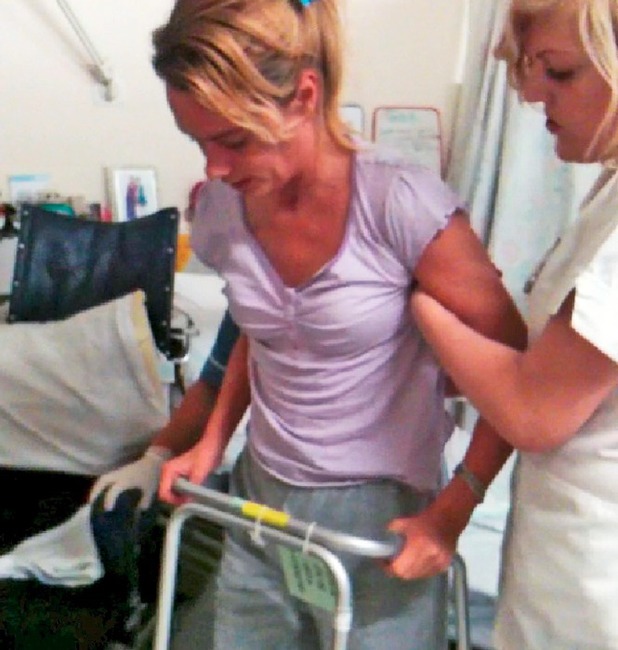 After four months at the brain injuries unit at Leeds General Infirmary, she moved to her mum's where she endured months of gruelling physiotherapy and intensive speech therapy.
'I had to go back to basics, I felt like a toddler all over again. At first I couldn't even walk or talk properly. I had to learn to do both from scratch,' says Candace, who still has no feeling down the right hand side of her body or face.
Finally, in August 2011, less than a year after the accident, she returned home to Burnopfield, County Durham, with Maddie, now 16, and they have a strong bond, despite the fact she has no memories of her daughter growing up.
'It took a long time to rebuild our relationship – I found it too upsetting to look through photo albums so they're all stored in the loft now. Whenever Maddie would ask me if I could remember certain holidays we'd been on or things we used to do, I'd feel so frustrated. I couldn't remember anything.
'It was easier just to start again. Yes, we've had arguments along the way and I hated seeing how hurt she'd get. But slowly we became close again. She'd make me laugh and something would jolt inside me. Although I couldn't remember her sense of humour, there would be some kind of familiarity about it.'
Despite everything she has been through, Candace knows she is lucky to be alive: 'The doctors told my family that I wasn't going to survive. When I did wake up, they said I would be permanently brain damaged.
'After I became responsive they said I would never walk, I would never talk and I would never be able to do anything for myself. But I proved them wrong on every count.
'There is always hope. Now, when someone tells me I can't do something, I simply say: "Just watch me."'