Tian Tian sits showing off her tummy here, as if she hasn't got a care in the world.
But what she probably doesn't know is that the keepers are keeping a close eye on that tummy, as everyone is anxious to know whether she is carrying the UK's first giant panda cub.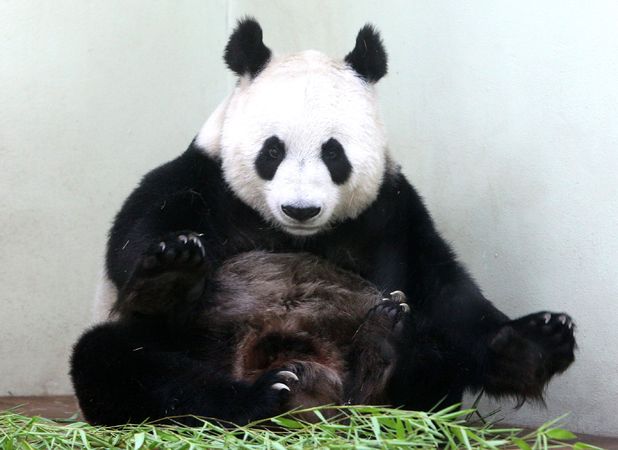 After refusing to get cosy with her mate, Yang Guang, at Edinburgh Zoo, she was artificially inseminated with his sperm in April. To increase the chances of her getting pregnant, she also received the sperm of German panda Bao Bao.
And now she is displaying the classic signs of pregnancy - her hormones are changing, she is a bit moody and is building a straw nest in her cage.
But she is refusing to allow her keepers close enough to confirm whether she definitely is carrying or not.
Iain Valentine, from Edinburgh Zoo, said: "She could be experiencing a pseudo pregnancy."
Lets hope we find out soon - the suspense is un"bear"able!
Love cute animal pictures? Delve into our Fluffy Friday archive below!
Copyright: Rex Features Richard Waters/Solent News