A dance teacher couldn't decide who to have for her bridesmaids - so she had everyone!
Katie Dalby ended up with a record-breaking 80 bridesmaids because after so many of her students asked to help walk her up the aisle to marry her 37-year-old partner Norman Gooch, she invited them all.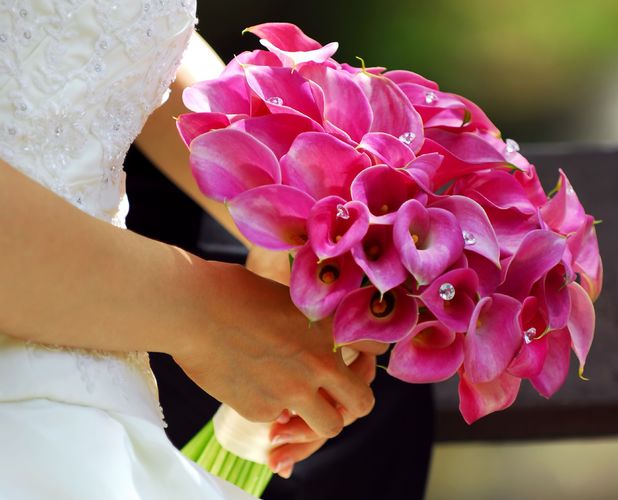 The 26-year-old dressed the girls from her Katie's Boogie Shoes dance school, aged between two and 17, in matching pink dresses. There were so many of them, they had to close the road outside St Nicholas Church in Harwich, Essex.
Katie said: "The children were all very excited when I told them I was getting married.
"It just wouldn't have been fair to choose two or three of them so the only solution was to invite all 74.
"I also asked my three sisters-in-law, a niece, a cousin and my best friend. It made my special day even more special."
Rector Peter Mann said: "There were an unusually large number of bridesmaids and they formed a guard of honour as the bride and groom left the church."