A vicar has urged one of her parishioners to "get a life" after she was reported to her local newspaper for having a car bumper sticker bearing the letters WTFWJD? (What the F*** Would Jesus Do?).
American-born Rev Alice Goodman said the controversial sticker was simply "urging people to wake up and take notice", and suggested that those who find it inappropriate should "get out a little more".
The 54-year-old, who is marred to Sir Geoffrey Hill, Professor of Poetry at the University of Oxford, had been driving with the car sticker on her red Subara Legacy for seven years.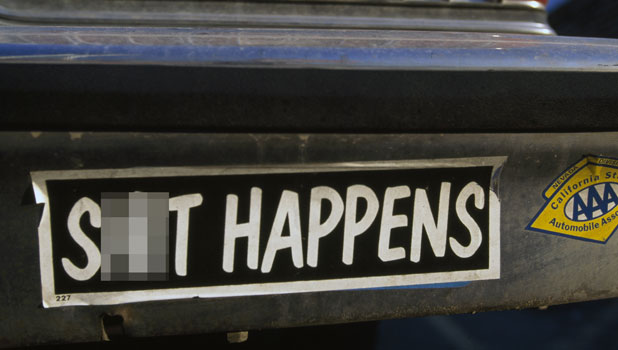 But after a parishioner quoted from James 5:12 – "But above all do not swear, either by heaven or by earth or by any other oath" – in an attempt to out her as a blasphemer, she has been forced to defend her actions.
Rev Goodman said: "The important distinction to be made is with taking the name of the Lord in vain and the common vulgarities. F*** is not a blasphemy, it's a vulgarity, an Old English word.
"I wouldn't use language like that in church. But that's why I have it on the back of my car – it's a different context."
In a move sure to disgruntle her "busybody" parishioner, the vicar also revealed that one of her past passengers is none other than the former Archbishop of Canterbury, Rowan Williams, himself.
by Charlotte Brazier