How cute is this baby panda?!
The one-month-old cutie patiently puts her hands up as she is being cleaned by zoo staff in this new picture.
She looks like she is ready to be tickled - or that she might be cheering!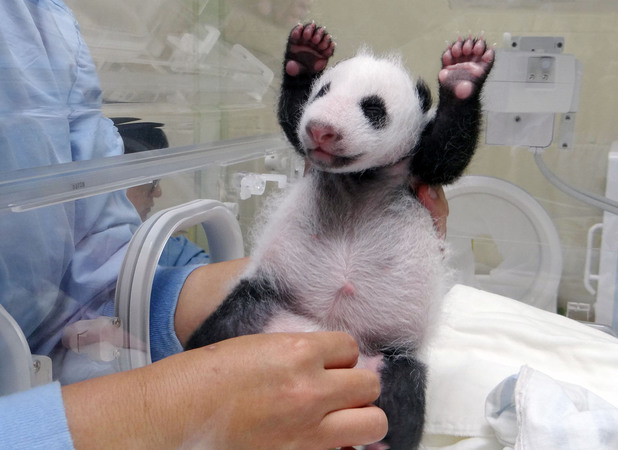 The panda cub was born four weeks ago in Taipei City Zoo. Her parents had failed to conceive naturally so artificial insemination was used.
Her arrival on 7 July caused a huge stir in Taiwan, with hundreds of kids and their parents attending a "baby shower" party one month after her birth, where footage of her growth was shown and they were able to experience feeding a baby panda via a simulator.
She's yet to be officially named but has been given the nickname 'Yuan Zai' because zoo officials think she resembles a rice ball.