A Chinese baby who was sold to human traffickers for just £3,000 has been reunited with his mother.
The tiny newborn was handed back to his weeping mum at the Fuping Hospital in northern China following a police investigation that resulted in the arrest of female obstetrician, Zhang Lin, and two suspected accomplices.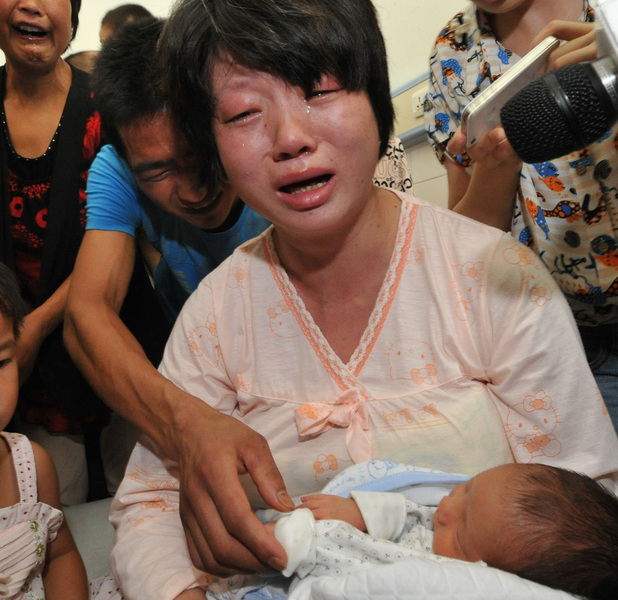 It is believed that the mother, 31-year-old Dong Wan, was told that her son was born with severe health problems and would soon die. It is then alleged that the doctor persuaded the distraught mum to sign the baby over to the hospital before selling him to human traffickers.
Mrs Dong said: "I was told the best thing would be to let the hospital take care of him, so I did."
However, Mrs Dong became suspicious after signing the documents and alerted the police, who were able to track the healthy baby hundreds of miles away.
Local deputy director, Chen Jainfeng, said: "The baby is undergoing medical tests and is on his way home."
By Charlotte Brazier