Seeing is definitely believing when it comes to this stunt mouse!
The furry daredevil has been taught to surf and skateboard by his owner, Shane Willmott.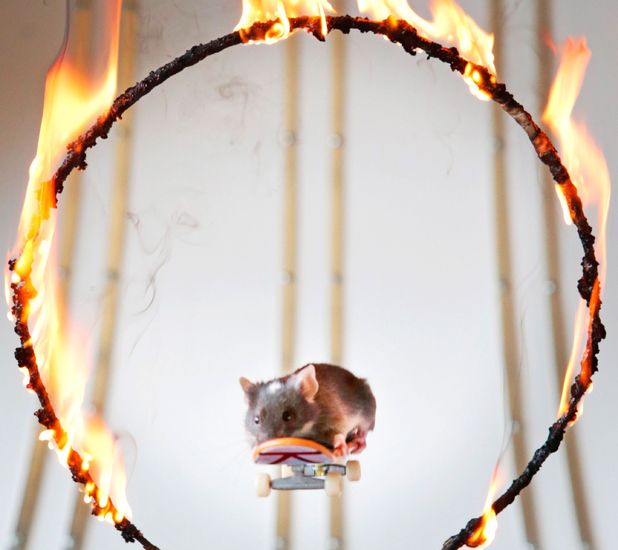 The Australian surfer has been training mice to surf for 10 years but when it became too cold to go to the beach, he decided to try them out on a skateboard, which he believes is perfect for them.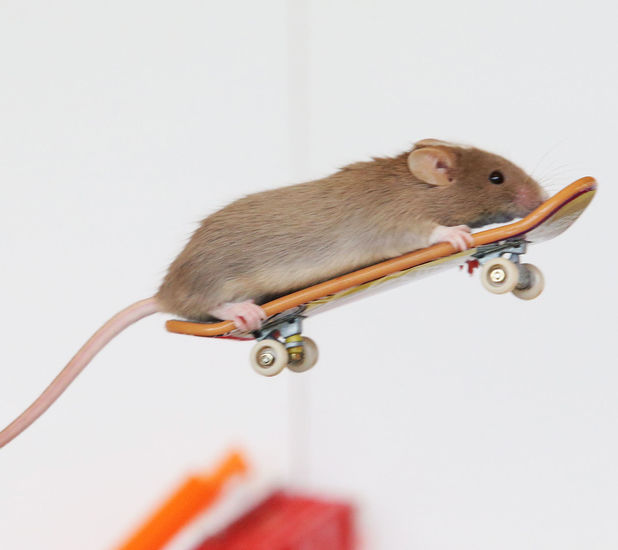 He said: "They're built to skate as their centre of gravity is so low. When they do fall off, they want to get straight back on the board."
He has now built his furry friends a mouse-sized skate park.
Addressing critics who might brand his tricks cruel, Shane told
GoldCoast.com.au
that he'd never bring harm to any of his mice and any falls are cushioned by sponges.
"I love my mice and would never do anything to harm them I'm not a cruel person,'' he said. "I've never lost a mouse in 10 years of teaching them."