Will you be kicking off your heels and enjoying a glass of booze at around 6.53pm tonight?
Apparently so... according to a new survey, carried out by bottlers Cobevco, Wednesday is the most popular night of the week for popping the cork.
Men typically pour their first glass at 6.40pm, whilst women show a little more restraint and deny their first sip until 7.07pm. And red wine is our favourite, with 37 per cent favouring a glass of rouge, compared to 36 per cent for white, 20 per cent for rose and just 6 per cent for sparkling.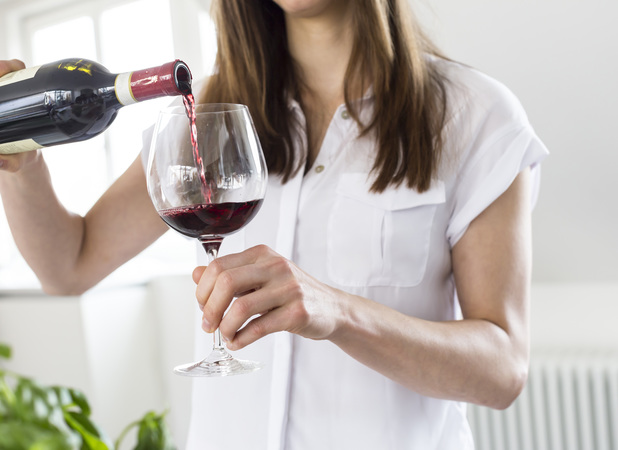 And the survey also showed an overwhelming 76 per cent of us prefer drinking at home to going out to pubs and bars.
Managing director of Cobevco, Gillian Walters, said: "People are turning to wine as a midweek treat and a bit of an escape - whether from office life or their family."
So from everyone at
Reveal
, cheers! And remember - drink responsibly!
By Charlotte Brazier