Customers who rent out the services of 'Cecilia232' will be getting slightly unusual goods in exchange for their money, as the French mum is leasing out her boobs to breastfeed the adopted babies of gay couples.
The 29-year-old nurse is offering her unique service on the small ads website, e-loue. Her breasts are available for a price of £85 per day, or £17 per hour.
Based in the Parisian suburb of Boulogne, the entrepreneur boasts that she can provide "up to a dozen feeds" a day for babies.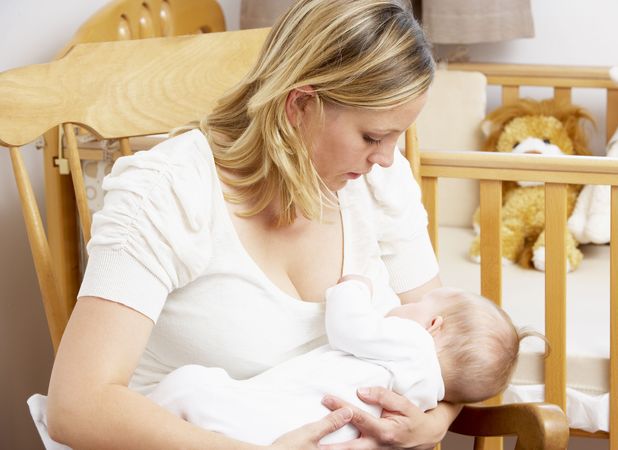 She added: "I am a young mother in full health and I'm renting out my breasts to feed babies. Gay men in couples are not able to breastfeed their babies. Breastfeeding allows babies to be in good health."
And laying claims that it is a joke to rest, she adds: "Serious inquiries only."
Under France's new gay marriage laws, male couples are able to marry and adopt.
A spokesperson for the website confirmed that the service was "within the law".
By Charlotte Brazier