TV cameraman Marcus Gaines loves rollercoasters so much he's whizzing towards ride number 1,100!
The 36-year-old thrill-seeker spends the equivalent of one month a year at theme parks and has blown £33,000 – more than the average annual wage – on the rides.
His love of rollercoasters began at the age of five after a family trip to Southsea, and since then the father-of-one has travelled to 19 countries and 251 theme parks to get his fix.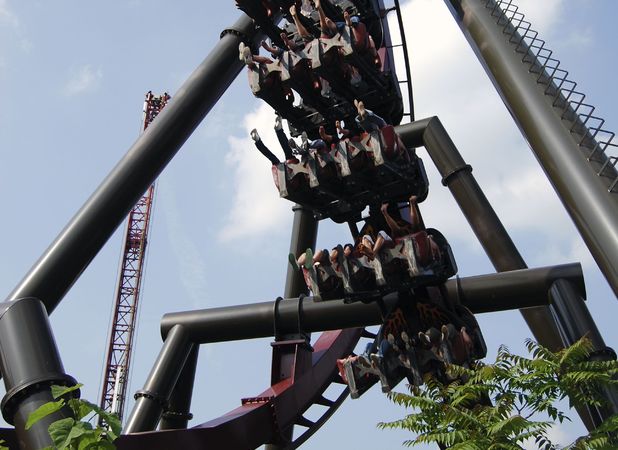 Marcus explained: "I'm like a little child who still gets incredibly excited at the sight of a new rollercoaster. Nothing gives me as much of a thrill.
"I used to get scared looking at the height, twists and turns of some rides, but none of them daunt me any more."
Although Marcus has taken on some of the world's scariest rollercoasters, including the 456ft-tall Kingda Ka in New Jersey and the 8,233ft-long Steel Dragon 2000 in Japan, he revealed that it's actually the theme park ghost trains that make him "nervous".
The rollercoaster fanatic recently travelled to China, where he rode 70 coasters in 26 parks over a period of three weeks. But Marcus' favourite ride is Nemesis at Alton Towers, which he has ridden an astonishing 350 times.
He admitted his partner, 34-year-old Susie Clarke, does not share his love for rollercoasters, but luckily his two-year-old son Thomas seems be following in his 'loopy' dad's tracks, having already notched up three rollercoaster rides.
By Charlotte Brazier