A football fan has lost more than 17st and been named as Slimming World's Man of the Year.
At a whopping 31st, Thomas McIntyre had a 74-inch waist – which if laid flat would be longer than the average British man. He would guzzle on four large sausage rolls, crisps and chocolate for breakfast – all washed down with cola.
But the 43-year-old Celtic fan was left red-faced when hundreds of football fans had to queue behind him as he struggled to wedge himself free from a turnstile at the Partick Thistle F.C. grounds in Northern Ireland.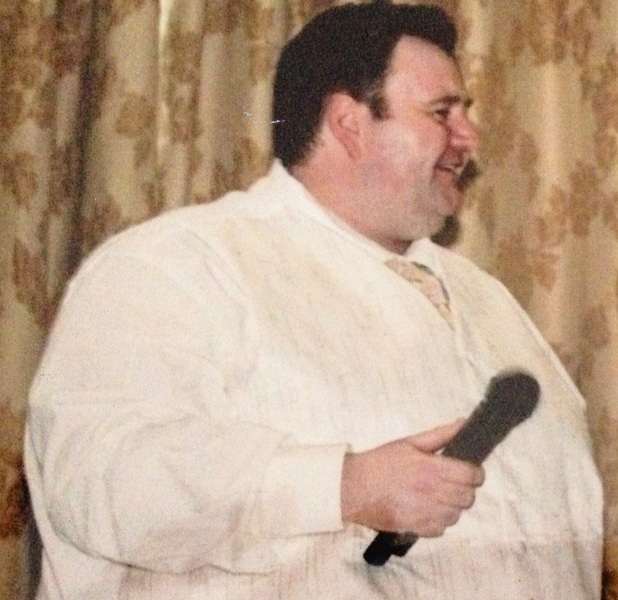 Although the fresh food manager from Larne was able to laugh off the incident, he admitted it "wasn't very nice."
He added: "I was the typical jolly fat bloke, always making fun of myself before anyone else had the chance to. Deep down though, I thought about my mortality all the time.
"The more I worried, the more I ate to comfort myself."
Thomas, who now weighs a svelte 13st 6lbs, had been overweight for more than 20 years after giving up playing football but continuing to eat junk food. For his wedding to wife Claire five years ago, he had to order a size 8 XL suit.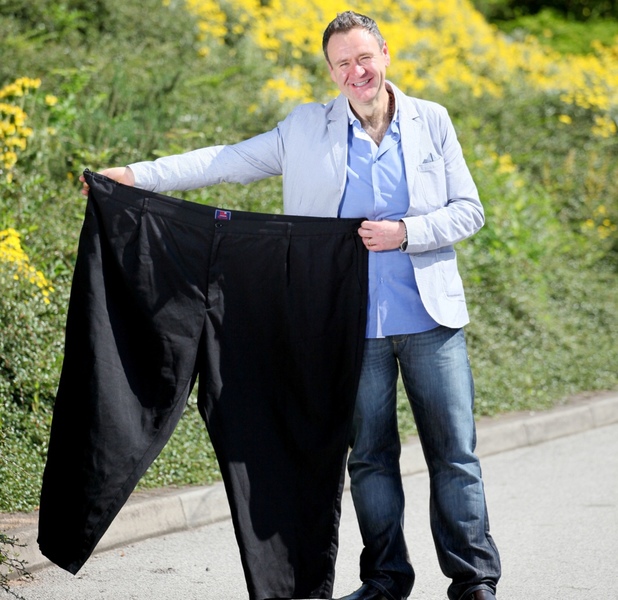 But in February 2012, he was encouraged by a friend to join Slimming World and lost 10.5lbs in the first week alone. He says this gave him the confidence to start exercising, and the weight then began to drop off.
Now enjoying a healthy diet full of fruit, vegetables, eggs and lean meat, Thomas says he would never go back to his former lifestyle.
He said: "I feel like life passed me by for years so I'm determined to live it to the full now.
"I'm not pretending to be the jolly fat bloke anymore, I'm genuinely happy."
By Charlotte Brazier