Just the thought of labour can make some women squirm, so spare a thought for this mum who has given birth to a 13lbs 8oz baby - naturally!
Maria's daughter, called Jasleen, has now become Germany's heaviest baby following her arrival in Leipzig, taking the title from a 13lbs boy called Jihad.
But despite her weight and the fact she has measured in at a whopping 57.5cm, Jasleen is still 10lbs off the world record.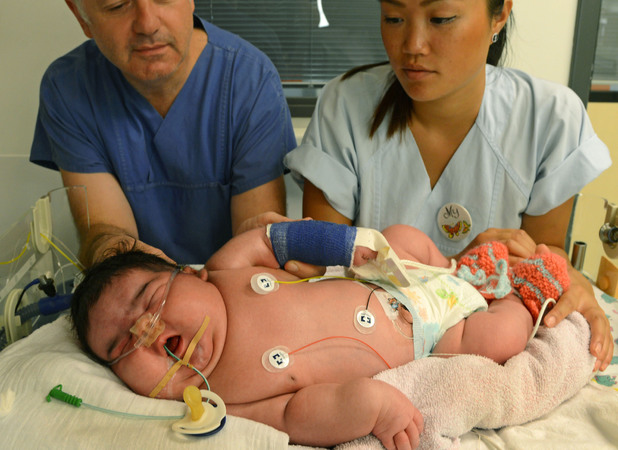 Doctors discovered that Maria was suffering from undiagnosed gestational diabetes, which can lead to unusually big babies.
Speaking about her daughter, Maria said: "I was somewhat shocked at her size.
"My 11-year-old daughter was a third of her weight, my two-year-old son was a little under that.
"My stomach was a lot bigger this time around but I had no idea there was such a giant inside."
Jasleen is in neonatal intensive care at Leipzig University Hospital but she is said to be doing well.