Today is National Orgasm Day, which means we should be celebrating with an Olympian heptathlon of between-the-sheets action.
But a new survey by leading lingerie firm
Ann Summers
has revealed that us Brits are more likely to be feeling 'uh-oh' than the 'Big O' tonight.
A whopping 58% of ladies admitted to having faked an orgasm at least once during a relationship.
And it's not just the women who are at it, either. According to the survey, 10 per cent of men are also 'regularly' putting it on – and getting away with it. Just 16 per cent of women have ever suspected their partner of faking it, compared to a shrewd 58 per cent of men.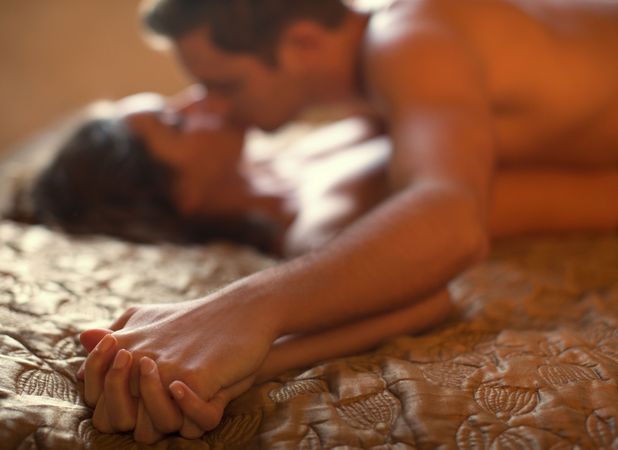 Men admitted the main reasons they fake it are to avoid hurting their partner's feelings (40 per cent) and just over a third say they are simply too tired.
And putting a whole new turn on the 'smug married couple', 35 per cent of married men admitted to faking (compared to half of single men), and just 12 per cent of married women pretend in bed – compared to 59 per cent of those in a relationship, and 28 per cent of singletons.
Women in the South East are most likely to have a faking fella: 17 per cent of fakers were from the South East, compared to 8 per cent from Wales and just 2 per cent from the North East.
To ensure a partner really is making it, we should apparently keep an eye out for them screaming, making other loud noises and, slightly more bizarrely, crying.
So make sure you have a pleasurable day, everyone!
By Charlotte Brazier